The World's Finest Glass of Bubbly Awards 2021
The results are in from The World's Finest Glass of Bubbly Awards 2021! For two days several judges tasted and evaluated all kinds of bubbly wines in the Champagne Route Bar in London.
I spoke to founder Christopher Walkey.
Hi Chris, great for taking the time for me! How many entries did you have this 5th edition and what was the origin of those bubbly wines?
We had several hundred entries. Both northern and southern hemispheres across the world from Japan to England. This year the total of different countries was 14.
Did you have to do a lot of adjustments due to Covid-19?
Normally we invite 50 judges in total., due to covid-19 we have reduced that down to 12 judges. Our Chairman of the awards judging is Prof. Marin Berovic and our Honorary Judge is Michael Edwards (wine author and journalist). We previously have had judges from far away locations such as Australia, Alaska, South Africa.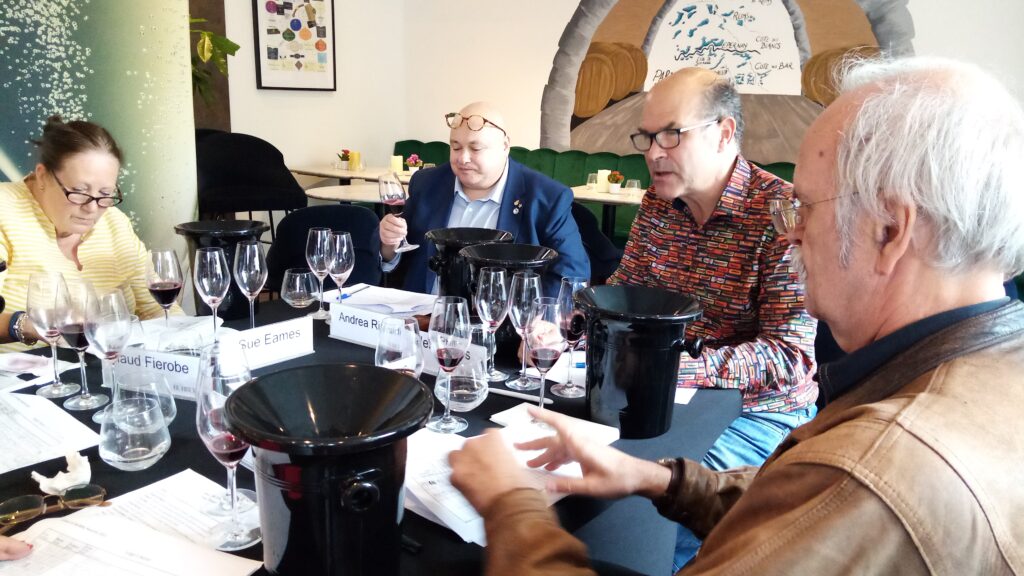 What makes the Glass of Bubbly Awards so unique?
We have a unique judging system where wines are not only judged for medals, they are also added to categories so that consumers can better understand what the tasting experience of the wine will be. We bring together a host of judges from across the world including passionate consumer bubbly lovers so we get a broad opinion.
That sounds nice, could you tell me more about those so-called trophies?
Each trophy represents a best in category – We have 18 categories and each is dedicated to an expression of wine aroma and flavor. The highest scoring wine, i.e. the example that our judges see as the most applicable, wins the trophy – Examples of categories include 'Light & Fruit' and 'Oaky & Toasty'.
I also heard something special about your partnership with Slow Food UK?
Yes, we also have a special trophy each year for Sustainability in partnership with Slow Food UK – wineries need to adhere to the criteria set by Slow Food UK in order to win this trophy.
Additionally, Michael Edwards Trophy each year is chosen which is simply the best wine tasted by Michael Edwards (or his representative when he is not available). Anyone can win at the Glass of Bubbly Awards!
And does this trophy selection differs from the 'normal' judging procedure?
It is also a totally blind tasting format, no judge will know what style of wine they are tasting or where it originates from, so labels battle against each other on aroma and tasting qualities only.
Thanks again Chris for your time, do you have some closing words?
We would like to thank every wine label that submitted their wines to our competition and looking forward to next year! Cheers!
For all the winners and the overview of the results see here
Written by: Dennis Doorakkers
Glass of Bubbly Content
Content shared by this account is either news shared free by third parties or sponsored (paid for) content from third parties. Please be advised that links to third party websites are not endorsed by Glass of Bubbly Ltd - Please do your own research before committing to any third party business promoted on our website.