2017 Halfpenny Green Brut from Threshers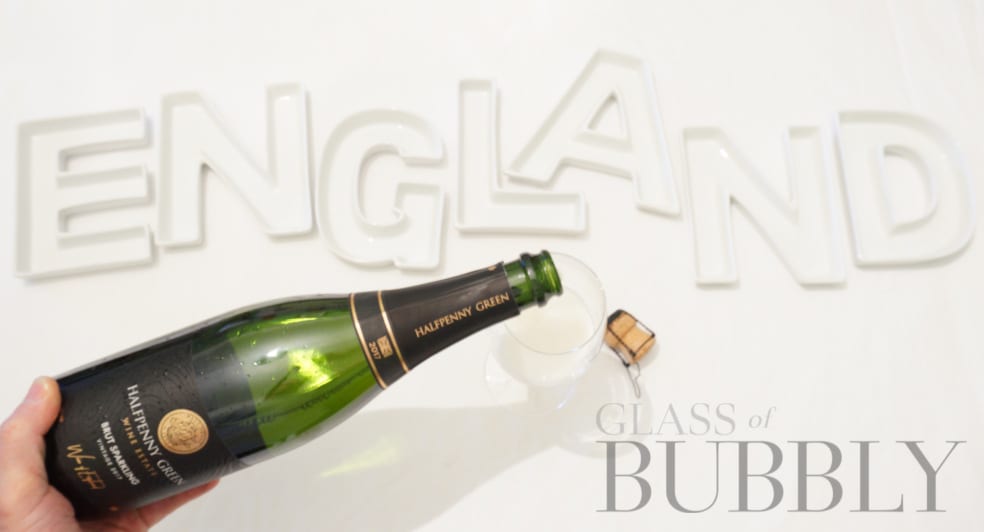 It may surprise many and indeed raise an eyebrow or two if I mention that some fine English sparkling wine is being produced up near Wolverhampton. It is usually the south of England that has claimed the fame of holding the vines that are producing the best English wines and fizz, but the fine wine map is growing rapidly in this country and spreading out from east to west and from south up to the north!
Halfpenny Green Wine Estate are located near the village of Bobbington that sits between Wolverhampton, Stourbridge and Bridgnorth in the county of Staffordshire, West Midlands. A winery that is open to the public and a fine family day out offering the likes of a restaurant, shops, craft centre and a zoo. Wine production takes place on site and local residents can also bring along their own grapes during harvest to produce their own bottles or monies.
"My visit to Halfpenny Green, back in 2017 was a real eye opener to what business can be built from a vineyard. A perfect day out for a family to enjoy many activities from fine dining to touring the vineyards. It's nearly a holiday park in its own right. The wines are extensive and all very memorable especially their sparkling red."
I recently received in the post a new sample from Halfpenny Green to review, their new 2017 Brut Vintage, thanks to Threshers.
The name Threshers will be a somewhat a dated household name in the back of the minds of many, the reliable to be present on the high street off licence chain with a fine selection of alcohol. Today though the brand is still very much alive and kicking with their online presence up there with the best of the rest offering a wide range of drinks that includes a Champagne / Sparkling Wine selection with a focus on English via Halfpenny Wine Estate.
"From everyone's favourite red & white wine classics to New Zealand's finest bottles. We offer a huge range of wines from around the world." Threshers
So what about the Halfpenny Green Brut Vintage 2017?
Tasting notes: "A pleasant aroma joyfully expressing green apples, apple crumble and lime zest. Flavours are zesty and crisp with a touch of dryness on the close. Once again green apple driven with soft biscuit, lime, gooseberry and white blossom competing for acknowledgement. An English sparkling wine with Seyval Blanc, Pinot Noir and Chardonnay."
Available at Threshers for just £20 a bottle!
Christopher Walkey
Co-founder of Glass of Bubbly. Journalist and author focused on Champagne & Sparkling Wines and pairing them with foods.