Where exactly is the Trento DOC wine region?
Located in the Trentino-Alto Adige region of northern Italy, positioned just off the border with Austria, bordering Lake Garda too and is in fact the most northerly wine region of the country. Some 200km and just over a 2 hour 15 minute drive from Venice and its two airports, it really is a splendid drive especially once past Verona and you are making your way towards through the foothills of the Alps.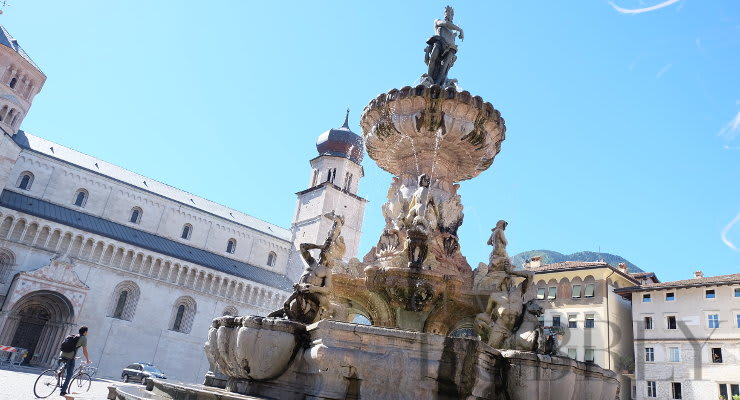 It's capital city is Trento which holds great architecture, a cathedral and perfectly suited to tourists who wish to explore the region, the foods and the wines.
The wine region (Trentino).
The appellation granted is for white and rosé sparkling wine, there are over 40 producers active and in my mind they hold some of the most amazingly located vineyards with wonderful views of in amongst the Dolomite Mountains. For me, the Southern Limestone Alps really offers the wines that a produced an amazing character that dare I say challenges the finer flavours from Champagne. Ferrari Trento is probably the most famous of labels from Trento Doc, but there are others…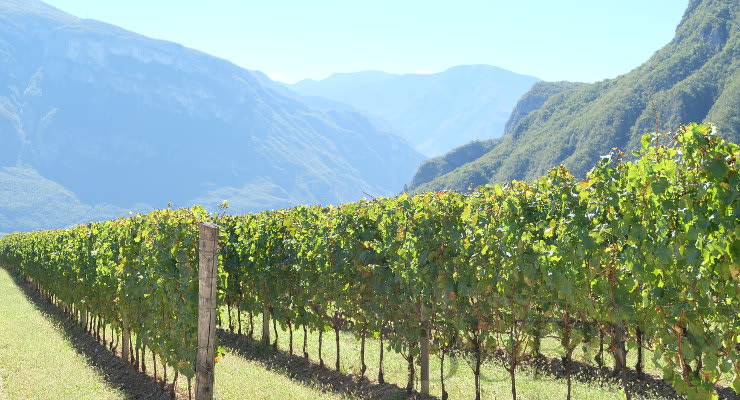 I have visited the region a few times now and each time I have been overloaded with full memory cards of the most wonderful photos, it feels a vibrant, alive, youthful and a re-freshening region and it is always a sad time when I am being driven away and back out to Venice to catch my flight home.
So the title says a taste of two Trentos and for this article we picked out two great labels from this region which I remember from past tasting experiences being quite a positive talking experience – We hope that our readers get a chance to find these wines and taste also.
Maso Martis – Dosaggio Zero Riserva 2012 – Gold Medal Winner 'Meditation' 2017:" A touch oaky, distant green apples and pastry on the nose with a hint too of sea breeze. In many ways it is a wine expressing the region in its flavours, it is refreshing, crisp, touch dry with minerals and hints of lime zest and pin fresh sensations. If you have had, like myself, the pleasure of visiting this wine region then I hope you will agree that this wine expresses the regions characters very well."
Rotaliana – Riserva Brut Trentodoc 2010 – Silver Medal Winner 'First Date' 2018: "Super honeycomb, prune, ripe peach, tropical notes and more on the nose – an aroma to fall in love with. Flavours are delicate and a touch dry with golden fruits, honeycomb, minerals and a good pleasing length."
Christopher Walkey
Co-founder of Glass of Bubbly. Journalist and author focused on Champagne & Sparkling Wines and pairing them with foods.