Abrau Durso – Brut White Blanc de Blancs – Highly Commended Love or Hate
Congratulations to Abrau Durso with their Brut White Blanc de Blancs which received a highly commended medal at The World's Finest Glass of Bubbly awards 2017.
A panel of 36 top industry wine judges tasted all the entries for 2017 and were able to not only scores wines with medals, but also place them in to easy to understand categories such as Love or Hate: "A stand out wine with a unique taste that someone will simply adore and others will not! A special wine which you just have to try at least once!"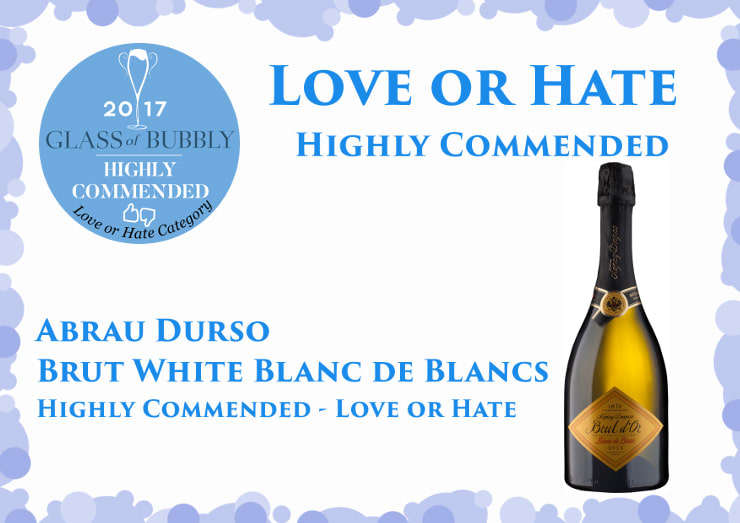 Blanc de Blancs is characterized by an elegant golden hue with a pale straw glint. It has a rich fresh solid bouquet with shades of brioches and butter, and boisterous play of small bubbles. Deep in its flavor you will identify tones of white flowers and juicy fruit. It has a vivid rich taste with a fine body, dense creamy texture, predominantly fruity, with a sophisticated combination of accents of citrus and white fruit and a pleasant balanced aftertaste.
The mild elegant sparkling wine with a fresh mineral taste will become a perfect match for complex seafood dishes, lobsters, crabs, and oysters. It is an ideal drink for festivities and celebrations.
Christopher Walkey
Co-founder of Glass of Bubbly. Journalist and author focused on Champagne & Sparkling Wines and pairing them with foods.