So, Which is the Best Champagne to Pair with Shellfish?
What we must remember here is that not only are there many types of shellfish offering many flavours and ways of being prepared and served, Champagne also gives us great diversity in styles and suitability in pairing with certain foods. Without doubt, Champagne is a popular wine now to be placed on a wine list for food pairing, many times I have been invited to explore certain Champagne labels via a carefully prepared five course dinner at a fine dining establishment.
For many, the likes of oysters or caviar will come to mind when it comes to pairing Champagne with fish, but for sure there is a greater expansion of options that we can explore and especially if we look at the fish food category as a whole. Though for shellfish there are two most recognised groups that we should know about and they are: The likes of shrimps, prawns, lobster that will come under 'crustacea' whereas oysters, scallops and mussels are referred to as 'molluscs'. Additionally, we can also see the shellfish group of 'echinoderms' which is for spiked skinned such as the sea urchin. There are thousands of types of shellfish around the globe to choose from and even on a local basis, your nearest fishmonger will have a wide variety for you to choose from with most likely unique to your area varieties (I'm based in Colchester, Essex so it's the good old Colchester oysters for me).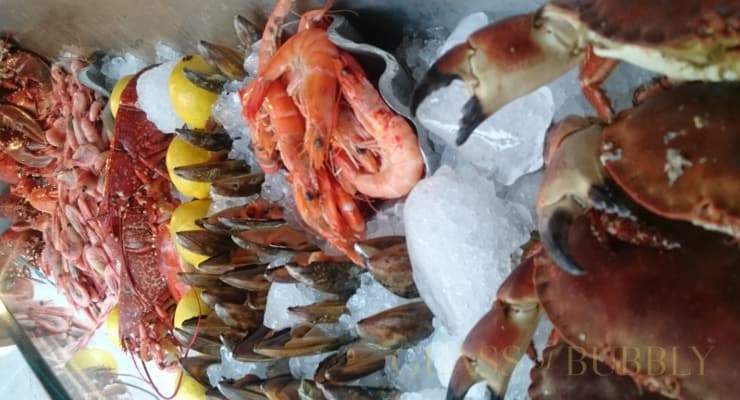 A quick overview on Champagne will also give us great variety in options to choose from with very different flavours and pairing capabilities, though please note that styles and flavours will change from producer to producer and from area to area:
Champagne Blanc de Blancs – Made from Chardonnay grapes and usually a fruity, floral and brioche flavour offered and ideal for pairing with many varieties of food.
Champagne Blanc de Noirs – Made from black grapes and will usually be a stronger and more complex taste sensation to include crisp yellow stone fruits, citrus, red berry, smokey and more.
Champagne Brut – The standard for many in Champagne and usually a comfortable and expressive taste sensation of refreshing citrus, yellow stone fruits, brioche and more.
Champagne Vintage – For many, this will spell a more premium style of Champagne with the grapes used in production from just one year only, in many occasions, we will see an aged vintage of several years which will offer a complex taste sensation. You will experience toasty, brioche, dried yellow stone fruits, oaky, honeycomb and more.
Champagne Demi-Sec – An option that will hold a higher amount of sugar so generally be a much sweeter tasting experience than standard varieties. You will still get all the rich flavours of Champagne, though these may be slightly hidden by the initial sweetness burst.
Champagne Brut Nature – A Champagne that will be very crisp and usually mineral / chalk / light fruit flavours in taste. A Champagne option that will have very minimal sugar added, usually less than 0.5g average.
Now let us look at three of what I assume are the most popular shellfish that we can look to pair with Champagne and some suggestions of which label to pair with them: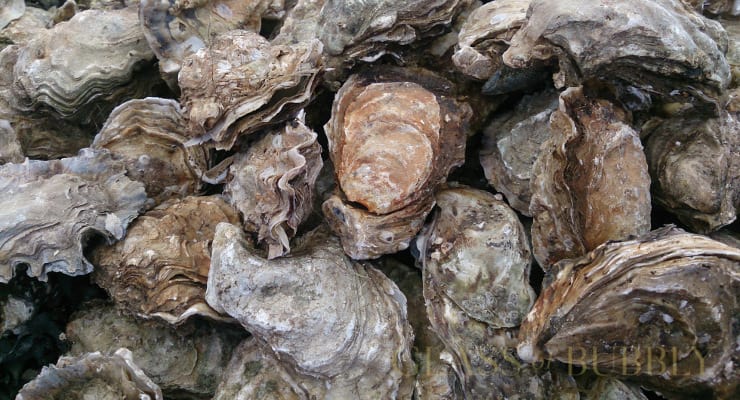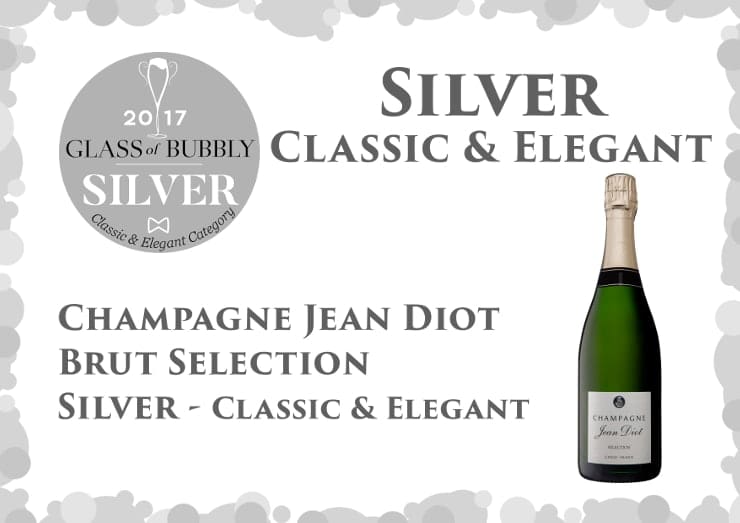 Oysters: In nearly all occasions that I have enjoyed oysters and Champagne as part of an aperitif / a welcome reception or party – freshly served oysters along with a glass of Champagne is a great way to kick off any event. The important thing here is to make sure the oysters you have are as raw and as fresh as you can get. Oysters will generally contain that sea breeze tasting experience with a great aftertaste so we are looking for a Champagne that will match the subtle acidity of this dish and this is likely to come via a Brut, but do not be afraid to trial a Blanc de Noirs or a suitable Brut Nature. The last time I enjoyed a great oyster and Champagne pairing was with the Champagne Jean Diot – Brut Selection – NV Brut Blend.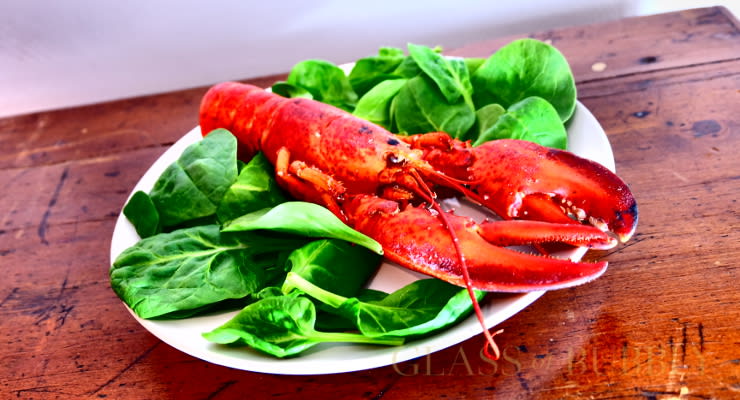 Lobster: It really depends on the way you are going to enjoy lobster, are you having it as part of a salad or is it a more fuller meal with chips and more? On this occasion I went for cooked lobster and salad, a light course with not much to affect the flavour of the fish. Here I went through our selection of wines to review and picked out the Laurent Lequart Blanc de Munier as I note it was very refreshing and held an expressive rich fruity and pasty crisp taste which went nicely against the rich meat of the lobster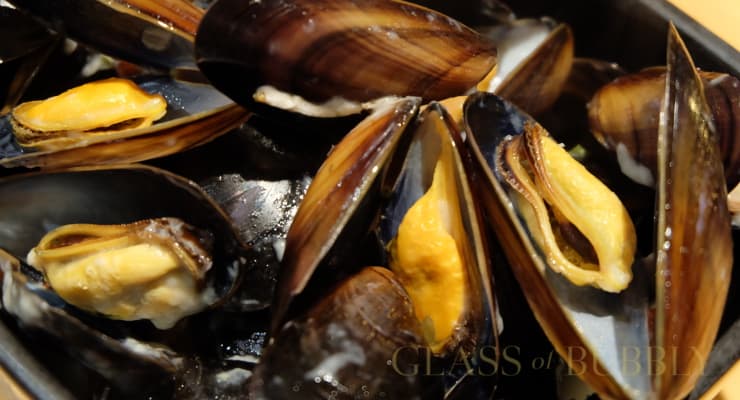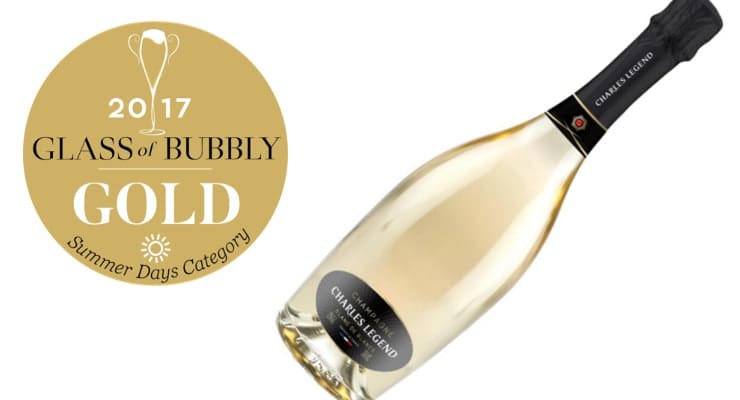 Mussels: Now mussels I do enjoy when boiled with a good splash of white wine, herbs and black pepper added. This rich and more'ish sauce along with fine fresh mussels leave the space open for a fine quality Blanc de Blancs Champagne to pair with it. If going with the popular mussel and fries dish then once again the Blanc de Blancs will work well with its crisp and refreshing flavours allowing the flavours of the sauce and the fish to be expressed. Here we chose a fresh Blanc de Blancs from Champagne Charles Legend that offers great white fruit flavours, white rose petals, peach, citrus and more – Elegant yet refreshing flavours to run against the flavour from the mussels and enough to cut through any grease from additions such as fries.
Christopher Walkey
Co-founder of Glass of Bubbly. Journalist and author focused on Champagne & Sparkling Wines and pairing them with foods.