Caorunn, a Quadruple-Distilled Gin & Champagne Cocktail
Just the other day I was at an art event in London and I spotted a table laid out with Gin bottles and glasses and over in the corner I saw that on chill was a bottle of Champagne… So my attention obviously moved from studying some fine art at prices alas 'over my budget' prices to thinking about what flavours I could discover with some gin in a glass.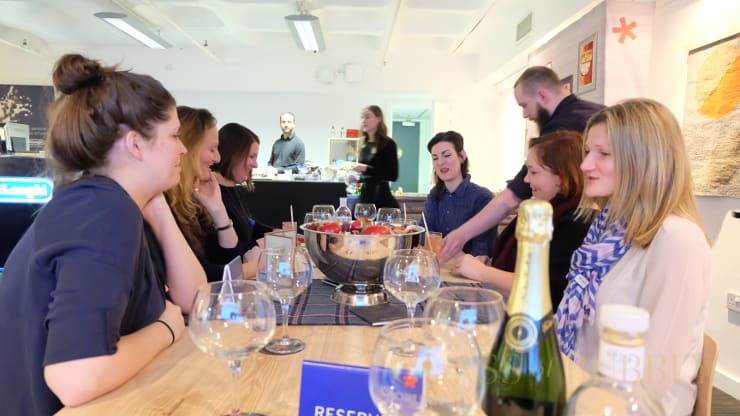 The Scottish and the French have always had that close relationship than it seems England hasn't had with each for some years now… No politics from me fear not – This relationship certainly comes alive with the combination of the king of wines that is Champagne and this hand crafted Gin from the Scottish Highlands, Caorunn.
"Caorunn is the product of a stunning environment. Bountiful natural resources, crystal clear water and a distillery with nearly 300 years of experience in producing the highest quality spirit." Simon Buley, Caonunn Gin Master.
Caorunn Gin: Tasting neat: "Packs a powerful punch on the nose so you know that you have no ordinary run of the mill Gin here. The aromas boast a citrus, herbal, peppery and spicy sensation. Taste is very smooth and no initial hard kick, more a pleasantly complex and warm flow of flavours that is almost creamy with spicy, lime zest and herbal hints." Christopher Walkey – Founder of Glass of Bubbly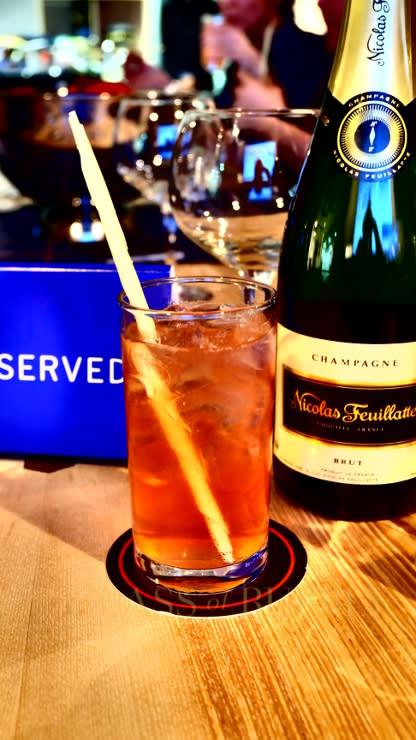 I'm a fizz lover so we must see if Caorunn mixes well with a drop of bubbly so on the table we add Champagne Nicolas Feuillatte Brut NV which almost guarantees you a refreshing and yet subtle and easy to drink taste of fresh green apples and light citrus fruits.
So cocktail time and the ingredients and method is below – Plenty of ice so very chilled I recommend and this will work well with the citrus and warm creamy yet crisp cocktail tasting experience that awaits you thanks to Caorunn Gin and Champagne Nicolas Feuillatte:
LAFadora by Matt Hastings of Fluid Movement
A modern twist on the Floradora Highball, with a more refreshing acidic edge, rounded out by a soft white chocolate pairing.
Ingredients:
50ml Caorunn
20ml Raspberry Shrub*
100ml Champagne
Method:
Build – Highball – Cubed Ice – red apple garnish
*Equal parts by weight Fresh Raspberry, Lemon Juice, Cider Vinegar & Caster Sugar. Blend and strain clear, bottle and use.
Thank you Sophie (Stellar Public Relations) for allowing me to join the tasting table!
Christopher Walkey
Co-founder of Glass of Bubbly. Journalist and author focused on Champagne & Sparkling Wines and pairing them with foods.