Champagne Roger Brun – Romance 2013 – Highly Commended Gastronomic
Congratulations to Champagne Roger Brun with their Romance 2013 which received a highly commended medal at The World's Finest Glass of Bubbly awards 2017.
A panel of 36 top industry wine judges tasted all the entries for 2017 and were able to not only scores wines with medals, but also place them in to easy to understand categories such as Gastronomic: "A wine which has enough body and spicy character to cope with all dining experiences from starts to main course to include meat and vegetarian dishes."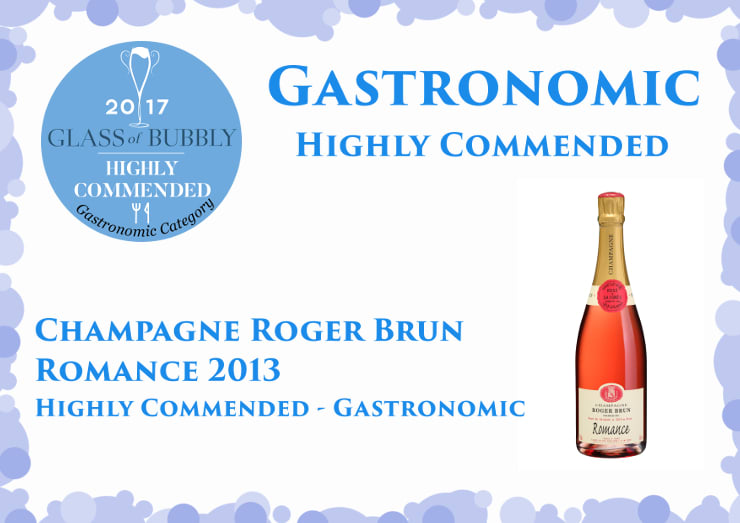 An intense pink colour with fruity aromas including strawberry and hints of ripe red cherry. Allow it to open up in the glass and the cherry flavours come through.
Christopher Walkey
Co-founder of Glass of Bubbly. Journalist and author focused on Champagne & Sparkling Wines and pairing them with foods.