Didier Pierson Leads the Future Taste of Champagne Frerejean Frères
Fine food and Champagne – It is the perfect combination I feel and if you can add to this a fine location and friends then we surely must be in a state of wine euphoria!
The Champagne label Frerejean Frères which expresses itself with refreshing aromas and complex tastes were pleased to recently acquire the great experience and passion for Champagne making of Didier Pierson who becomes their head winemaker. Didier, who I have known for several years, holds a real passion for experimenting and achieving new results, an entrepreneurial and innovative young at heart approach to discovering the best results that producing Champagne, which for many is still the king of wines, can give us.
As part of the celebrations and widespread news of the coming together of two great icons of Champagne, both Frerejean Frères and Didier put on a fine lunch time get together for a selected few guests that not only brought together a collection of passionate Champagne lovers, but also the opportunity to experience the fabulous cuisine of Four Degree in St. George Wharf, London.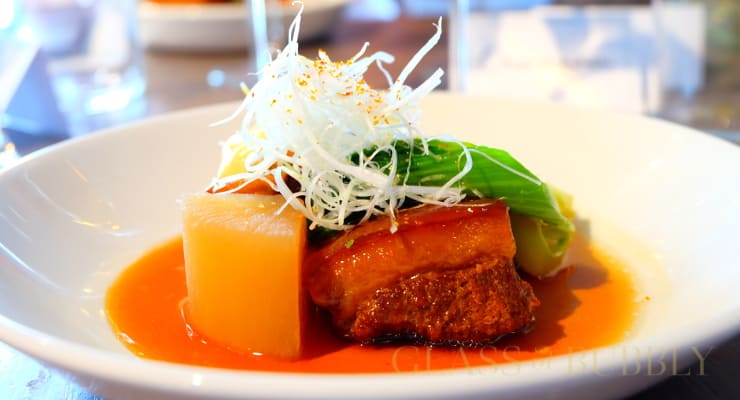 The chosen menu for the selection of Champagne for lunch was certainly perfect offering the perfect balance between wine and food, each portion the right amount to enjoy yet enabling you to over indulge and allowing you to fulfil your temptation with each course. The contemporary Japanese restaurant of Four Degree that also offers a modern European twist is ideally located on the banks of the River Thames in St George Wharf, Vauxhall. I hope to review the venue very soon as I am very excited by what I saw and especially with the private glass walled Macallan Whisky lounge!
The following Champagne and food pairings were served and I highly recommend:
Champagne FrereJean Frères Blanc de Blanc Grand Cru NV served alongside Camembert with Lobster Bisque.
Champagne FrereJean Frères Blanc de Blancs Premier Cru NV served alongside Crispy Prawn Roll.
Champagne FrereJean Frères Blanc de Blancs Premier Cru NV served with Black Cod Miso.
Champagne FrereJean Frères Extra Brut served with Braised Pork Belly.
Champagne FrereJean Frères Rosé Premier Cru 2009 served with Four Degree Chocolate Fondant with Matcha Tea.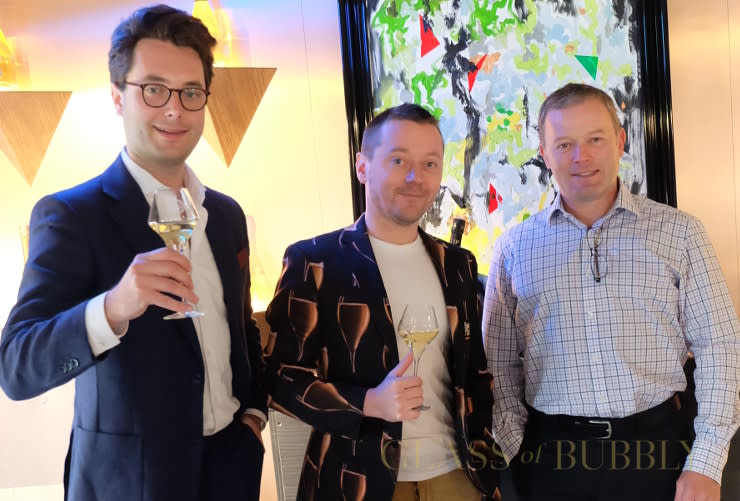 It was also great to see once again Rodolphe Frerejean Taittinger who is the current CEO of Champagne FrereJean Frères.
Christopher Walkey
Co-founder of Glass of Bubbly. Journalist and author focused on Champagne & Sparkling Wines and pairing them with foods.