Glass of Bubbly Annual Champagne, Sparkling Wine & Fizz Tasting London 2018
Comments to include "I've come all the way from Alaska to taste the Champagne and sparkling wines on show here today…" shows how the popularity and awareness of the Glass of Bubbly annual Champagne, sparkling wine and fizz trade & press tasting and yearly Summit has grown.
Over 175 sparkling wines were on show from producers across the globe including Champagne, Cava, New Zealand, English, Serrapetrona, Franciacorta, Croatia, Slovenia and more. Guests arrived to taste the magnificent selection of bubbly wines, to include many never seen before in the UK, including chefs, sommeliers, restaurant and hotel owners, wine writers, master of wines and more – in total over 700 people attended the show that took place at Le Meridien Piccadilly Hotel in London.
www.thewritetaste.co.uk/wine_Glass_of_Bubbly_2018.html
www.foodsteamahead.com/blog/2018-champagne-sparkling-wine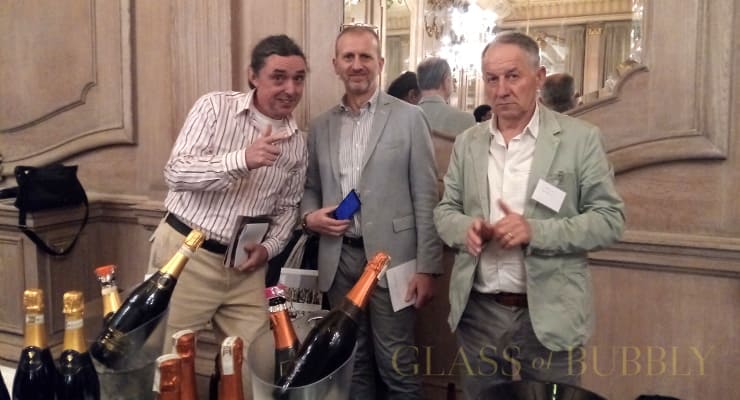 On the day varied master classes took place to include fizz and cheese from Paxton and Whitfield, the launch of Serrapetrona in the UK, Neil Phillips sharing great wines from Prosecco DOC, Villa-Sandi and Giusti Prosecco showings.
From 2019 The Glass of Bubbly International Champagne, Sparkling Wine & Fizz Trade & Press Tasting and International Summit will be expanding. As the popularity of the tasting event and the Glass of Bubbly brand continues to expand, we will be introducing a dedicated cocktail section to our annual show allowing spirits to showcase whom pair within sparkling wine cocktails along with a fine food section once again all focusing on pairing with your glass of bubbly! Full news to be released soon… If you would like to partner with Glass of Bubbly for our 2019 Trade & Press Tasting then please get in touch!
Christopher Walkey
Co-founder of Glass of Bubbly. Journalist and author focused on Champagne & Sparkling Wines and pairing them with foods.