Guilio Ferrari – Father of Trentodoc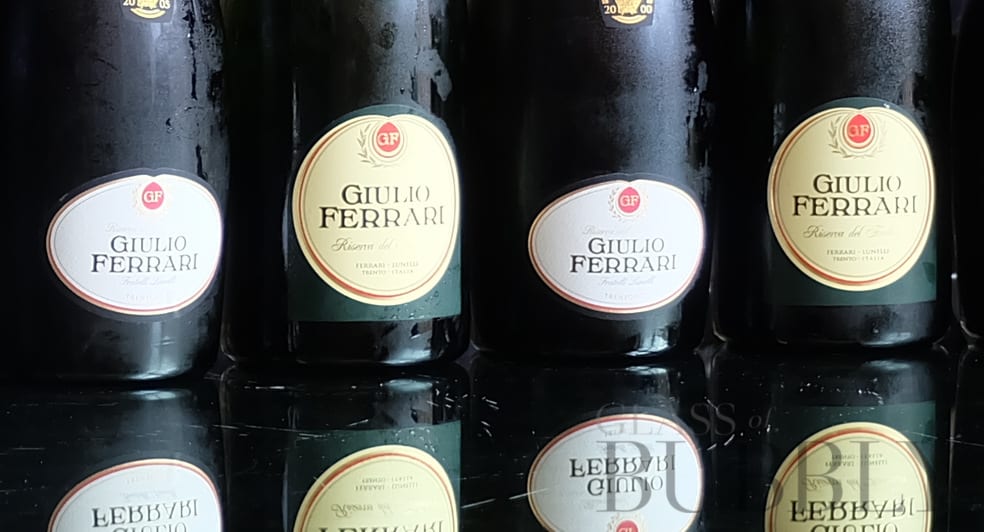 Champagne by some margin is still the sparkling king of the castle for its planted 34,000 hectares under vine; diversity of its terroirs is known intimately by cellarmasters, cooperatives and individual domaines alike. Yet there's no complacency, as the best Champenois know they have to raise their game faced with serious competition from Northern Italy, the Rhineland, and the cooler parts of California and Australasia in our crisis of Climate Change.
On the urging of my friend, Anne Krebiehl MW, who has just published a scholarly solid book on German wine, my focus now widens to Trentodoc in the Alpine province of Trentino. Only 800 ha-, 8 % of Trentino's vineyards, are designated Trentodoc, which became Italy's first DOC traditional sparkling wine in 1993. Though this recognition is quite recent, the true father of Trento metodo classico was Guilio Ferrari, a century ago. From an old landed family, Squire Guilio had the vision and the means to study wine in Geisenheim, Champagne and Montpellier. He understood that the mountain climate above, and farther north up the Adige river from the Cathedral City of Trento was an ideal place for Chardonnay with the right conditions for making sparkling wine. From 1902 he began to make Spumante in small batches and quickly gained medals at the International Concours in Milan. By the 1950s, Guilio with no heirs had to secure his legacy and agreed to sell his business to a member of the Lunelli family who owned the best wine shop and delicatessen near Trento's Duomo – a man who shared Guilio's values. Three or four generations on, Guilio Ferrari Riserva del Fondatore, the family's top cuvée is in the opinion of Marco Sabellico Senior taster at Gambero, the greatest Italian sparkling wine. Last March, I spent a week in Trentodoc, getting to know some other leading producers. I was particularly impressed by Cavit, which is one of Italy's best cooperatives. Considering the company's size -it counts 4,500growers and 10 sub coops among members, its approach to winemaking is painstakingly artisanal at every level. As a worldwide first, it fully understands its vines across 10,000 ha. by mapping every Cavit vineyard, 60% of Trentino already mapped, to foster evermore sustainable high-precision grape growing. "The Trentodoc trademark in 2007 has given us a real boost," says Director Enrico Zanoni "We now have 45 associates in the Consorzio including Ferrari." No surprise that the Conzorcio sees the mountains as the DNA of Trentodoc.
Footnote – It is highly encouraging that such a prestigious house as Ferrari is as keen to communicate to wine lovers as much as to professionals who don't always think always outside their rarified world. Glass of Bubbly was very honoured to be approached with a more recent vintage of Guilio Ferrari and the excellent Ferrari Perlé, one of Trento's great values both of which won gold medals at The World's Finest Glass of Bubbly Awards 2019. Also one of Valdobbiadene's best Prosecco Superiore producers, Bisol now wholly owned by Ferrari, won several gold and silver medals at the recent 2019 Glass of Bubbly awards.
Michael Edwards
Internationally respected Champagne, Sparkling Wine and food author & journalist. Ex Chief Inspector & Wine Editor for the Egon Ronay 'Restaurant Guide'.