Gustave Lorentz since 1836
Our look at Crémant D'Alsace continues with an online visit to the Gustave Lorentz who are located in Bergheim just South of Strasbourg and in the heart of the Alsace region.
Their Crémant D'Alsace meet the very strict production conditions of the region and historical bubbly growing region. Traditional fermentation of the base wine, the second fermentation called "foam creation" takes place in the bottle. After a long period of ageing on lees which gives the Crémant its finesse, their bottles are patiently stirred to gradually tilt them on their end. This operation allows the lees deposits to gather in the neck until the time of bleeding. Each bottle will then be definitively plugged.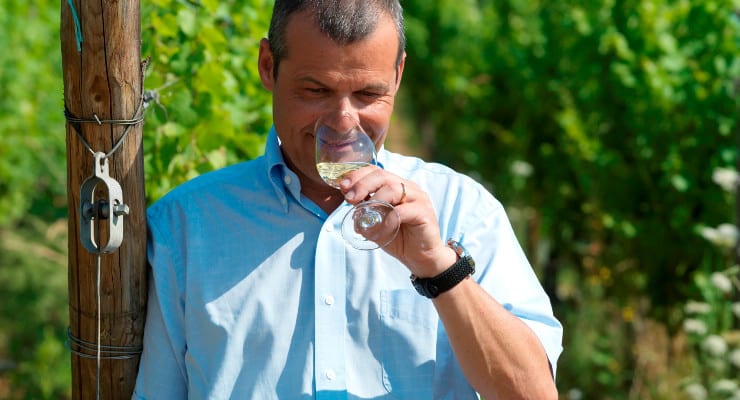 Since 1836 Gustave Lorentz own 33ha of vineyards in Bergheim including 13.5ha for the Grand Cru Altenberg de Bergheim and 1,5 ha for the Grand Cru Kanzlerberg.
A passion for the business drove Charles LORENTZ Father to focus on excellence by developing his vineyard on the ALTENBERG hillside in BERGHEIM. Historically, the harvests from these hills with exceptional potential are vinified separately. Thus Riesling, Pinot-Gris, Gewurztraminer and other Muscats native to this Altenberg express this region's unique character from vintage to vintage. The result of this persistent obstinacy was the classification of the vineyard to the rank of Grand Cru in 1983.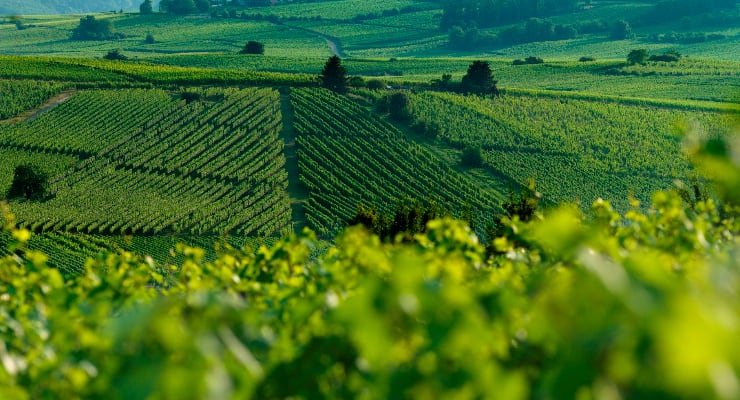 The second of the Grands Crus owned, more modest in size, is the KANZLERBERG. A rich heir to a long history linked to the Knights of St John and the Order of the Templar, it allows, on its gypsum marl soil, expression of the complex finesse of the Riesling, and more recently the Pinot Gris.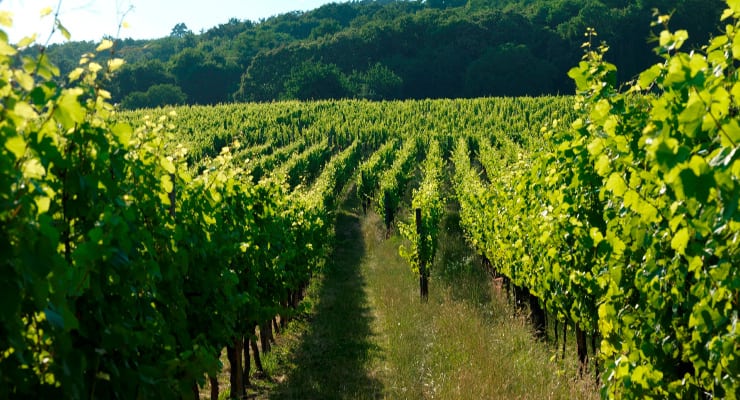 "The geographical location of the Alsatian Wine-growing region, at the crossroads of both Germanic and Roman influences, tells the story of growing from the beginning of our era by the Romans, then revived by the Merovingians and the Carolingians. Before the end of the first millennium, 160 Alsatian communities cultivated the vine and in the Middle Ages, the wines of Alsace were already among the most prestigious in Europe. Alsatian viticulture reached its peak during the sixteenth century, but was really revived after the First World War when winemakers choose to produce wines made from traditional varieties. From 1945 onwards, this policy was extended by the delimitation of the wine-growing region's areas and the setting of strict rules for production and wine-making. Finally, it was crowned by the recognition of Alsace Appellations d'Origine Contrôlées in 1962, Alsace Grand Cru in 1975 and Crémant d'Alsace in 1976." (source : Conseil Interprofessionnel des Vins d'Alsace)
Christopher Walkey
Co-founder of Glass of Bubbly. Journalist and author focused on Champagne & Sparkling Wines and pairing them with foods.