How To Make A Fresh Mint Fizz Cocktail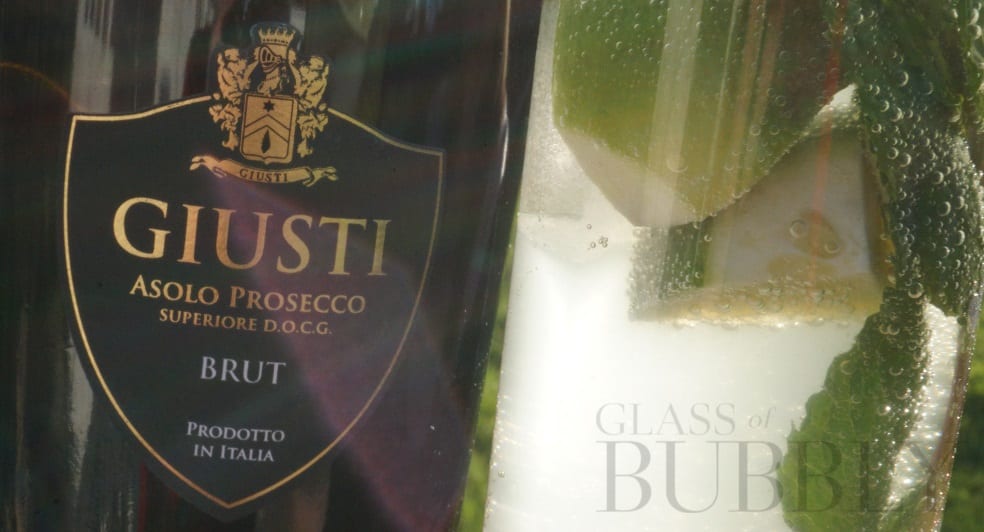 For those of you looking for a fresh mint Sparkling Cocktail, look no further, using only 4 ingredients, this Cocktail is easy to make and enjoyable to drink.
The longest thing you need to do to make this Cocktail will be to infuse (soak) some mint leaves in some gin overnight to get more delicious minty flavours.
For this Cocktail you will need:
Fresh Mint Leaves
1 Lime
Sparkling Wine
Gin
Cocktail Shaker
The Sparkling Wine – Giusti
Giusti Asolo Prosecco Superiore DOCG Brut Tasting Notes – "White pear and sea breeze aromas. Zesty green fruit flavours."
Since the 1600s the Giusti family has been making wines, but it wasn't until 2002 that the company Giusti was founded, they are located in Asolo Prosecco DOCG in Northern Italy, they own approximately 15% of the designated land for wine in the region and sell wines to over 20 countries.
This Italian Sparkling Wine won a Bronze Medal in the Sea Breeze Category at The World's Finest Glass of Bubbly Awards 2019.
The Gin – IQ Oxford Gin
I wanted to add in a gin to this Cocktail, but I didn't want it to take too much away from the minty flavours, I wanted it to add to the experience, so that's why I went with IQ Oxford Gin, the flavours of this Gin consist of coriander, lemon, lime and juniper berries.
How To Make A Fresh Mint Fizz Cocktail
1: 24 hours before you want to make this Cocktail you will need to soak about 15-20mls of Gin in fresh mint leaves to get a mintier flavour.
2: The next day pour the mint infused Gin into a Cocktail shaker.
3: Chop half a lime into wedges and place in the Cocktail shaker.
4: Add ice and shake for about 10 seconds.
5: Strain the juice from the shaker into your glass.
7: Then top up with Giusti Sparkling Wine.
Fresh Mint Fizz Cocktail Tasting Notes
Aroma – "Freshly picked garden mint with soft juniper berries on the nose."
Taste – "Chalky dry golden fruits from the Asolo Prosecco initially, then quickly replaced by delicate Gin flavours, then it is onto fresh mint in length."
A very refreshing and elegant Cocktail.
Oliver Walkey
Journalist focused on sharing Champagne and Sparkling Wine reviews and cocktails to the world.