Introduction to Champagne Vollereaux
Introduce your Champagne house to the readers:
Vollereaux Champagne is the fruit of six generations of family tradition based on the constant search for rigor and perfection, where experience and know-how have been developed from working the vines up to the complete elaboration of the Vollereaux Champagnes.
What makes your Champagne stand out?
Champagne Vollereaux is called upon to celebrate an event, add sparkle to a festivity or pay homage to a guest and it has become a synonym for joy, happiness and cheerfulness.
Fresh, light, elegant and fruity, full of finesse, these are the words to describe the style of the Vollereaux Champagnes, fruits of the work of a devoted family, combining tradition and modernity in order to reach excellence.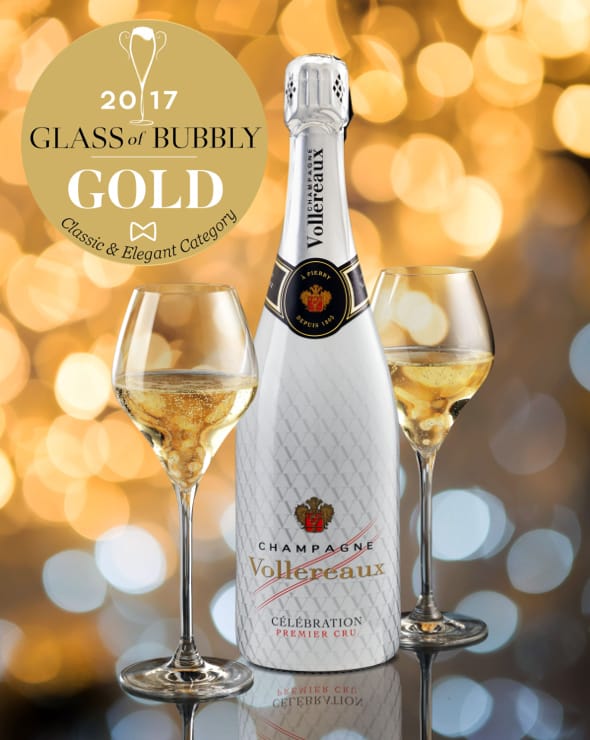 Can you recommend some of your Champagne and foods they pair well with?
The cuvee Célébration (40% Pinot Noir, 30% Chardonnay, 30% Meunier, ageing: 6 years)
It can be served on every occasion or accompanied with grilled sesame breadsticks or wasabi crispy prawns.
Blanc de Blancs (100% Chardonnay, ageing: 3 years) is perfect with white fish such as monkfish.
Marguerite vintage 2008 (75% Chardonnay, 25% Pinot Noir, ageing: 7 years)
Good as an aperitif or can accompany crispy sesame seed crackers or a meal of white fish.
What are the important ingredients in making a fine Champagne, is it land, climate, method of making Champagne, the winemaker himself or something else?
Everything is important to make a fine Champagne.
The family vineyard of 40 hectares ensures a constant and regular supply of grapes, which contributes to the quality, and the maintenance of the quality of the Vollereaux Champagnes.
The distribution of the vineyard plots over the main 'crus' of the Champagne region enables us, depending on their soil and exposure, to produce three grape varieties that are traditional in the Champagne Area: the Chardonnay, the Pinot Noir and Meunier.
Champagne is an assembled wine. The blending is carried out in the Spring of each year before the wine is bottled. It is a delicate task which consists in blending the wines from different grape varieties and vintages, and from three successive years. Four more years are needed for the wine to age and improve in the House's traditional cellars, before it is released on the market, as the fruit of the work of a family devoted to its activity.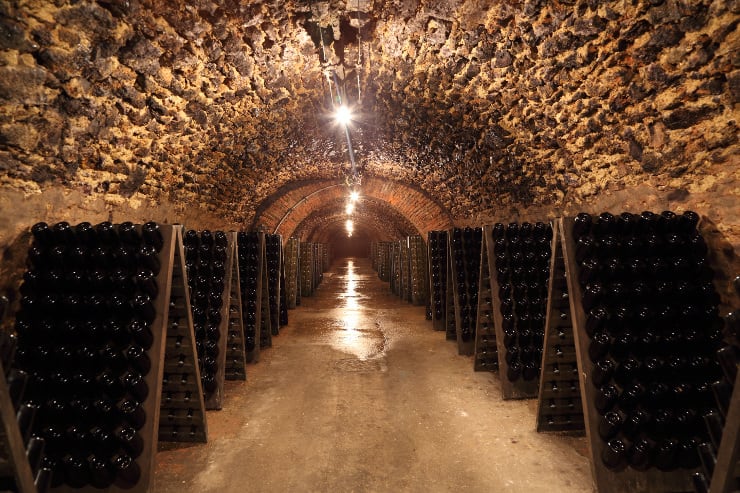 What type of activities do you offer to visitors when they come and visit your winery?
We propose guided tours to discover our 200 year old cellars with the different offers :
Discovery experience (cellars tour and tasting)
Gourmet experience (cellars tour and tasting with biscuits)
Chocolate experience (cellars tour and tasting with chocolate)
It's also possible to enjoy a picnic in the vineyard (from April to September)
During harvest, we welcome visitors to experience the famous period of the year where we cut off grapes (in September). You can also just drop by and taste our Champagne at any time!
You can see our availability and book our Champagne tours and activities on Winalist.
Christopher Walkey
Co-founder of Glass of Bubbly. Journalist and author focused on Champagne & Sparkling Wines and pairing them with foods.