Jagermeister Champagne & Sparkling Wine Cocktails
With popular global awareness and increasing sales plus being the centre of attention of many a fun filled party (myself having indulged in far too many) the unique herbal drink that is Jagermeister wanted us to put their drink to the test within fizzy cocktails. Jagermeister is a digestif drink with 35% alcohol and a total of 56 herbs and spices within its ingredients – The drink is aged within large oak barrels. The brand can date itself back to 1878 alongside another famous global name formed in that year, Manchester United Football Club! Only launched in the UK within the last 20 years it now stands as one of the best selling spirits across the country and very popular with younger generations between 18 – 24. So, how does it perform within a Champagne or Prosecco cocktail? Once again it was back to our spirits room and another of our #Bubblyology sessions. After a few experiments to include mixing with gin, ratafia and Cointreau we decided that the Jagermesiter performed quite well without too much interference when added with Champagne or Prosecco. We chose the Champagne H.Blin Blanc de Noirs (100% Menuier) which is a punchy and full of life, though still very fine and delicate and for our Prosecco we went with the much respected name of Loredan Gasparini and their Asolo Superiore which like the Blin, has fine bubbles, delicate flavours yet a very alive tasting experience. Chambord was the only addition alongside some fresh ripe blueberries.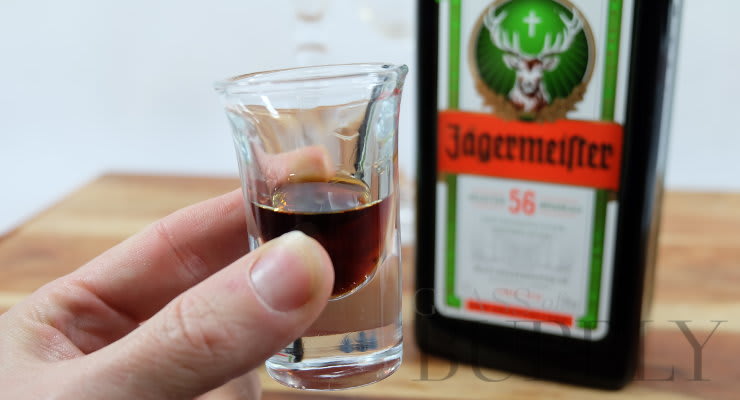 For those who have never experienced the taste of Jagermeister then I would best describe it as an acquired one that is deep in flavours and a lively character in the palate. It is for me liquorice driven with lime, spices, oak, soft chilli and more.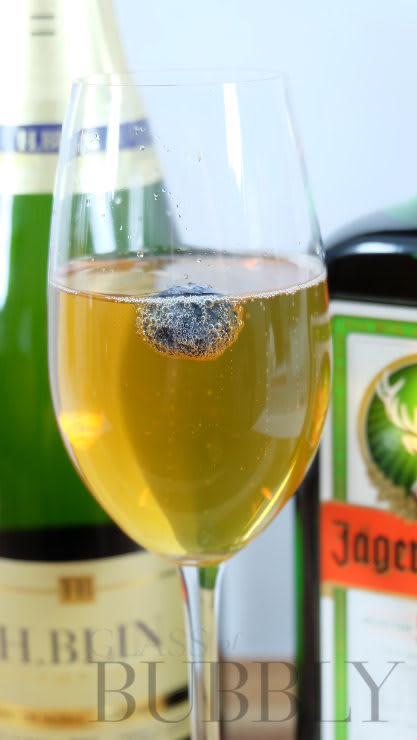 Champagne H.Blin & Jagermeister Cocktail: "There are many who think such fine Champagnes should be enjoyed as they are and by adding compliments we are disrespecting the work of the winemaker – OK, I get the passion and thought process, but Champagne for me is to be enjoyed and here are two very fun and social drinks coming together to give us an interesting combination. The strength of the Champagne leads the way, though the Jagermeister is there in the background and in the length – Both flavours very opposite in many ways yet able to express themselves – If you are a fan of both drinks then this is a must try… "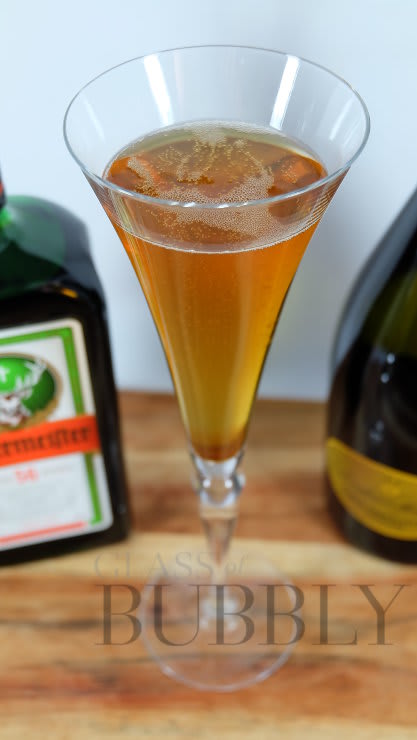 Prosecco Loredan Gasparini Asolo Superiore: "For me, the Prosecco from this house is a desert island discs selection as the flavours produced are simply wonderful in that they express all that the region holds – A mountain above many standard Prosecco that you may find on the supermarket shelves. The Prosecco is fine and delicate yet expressive and bold and paired with the Jagermeister you can still enjoy the flavours of the wine yet with a pinch of deep herbal. I added to this combination some Chambord, just a splash of, in order to give also that sweeter hint to the cocktail and all three worked nicely together."
Christopher Walkey
Co-founder of Glass of Bubbly. Journalist and author focused on Champagne & Sparkling Wines and pairing them with foods.