La Ferme Opens New Site in Primrose Hill
Seasonal French restaurant La Ferme has opened a new site in Primrose Hill. After the success of its first restaurant and delicatessen on Farringdon Road, by Exmouth Market, the new La Ferme features an elegant and exclusive mezzanine lounge sponsored by Champagne Deutz. The Deutz Champagne Bar pours all of the brand's styles, as well as a selection of still wines by the glass and a list of classic yet creative cocktails.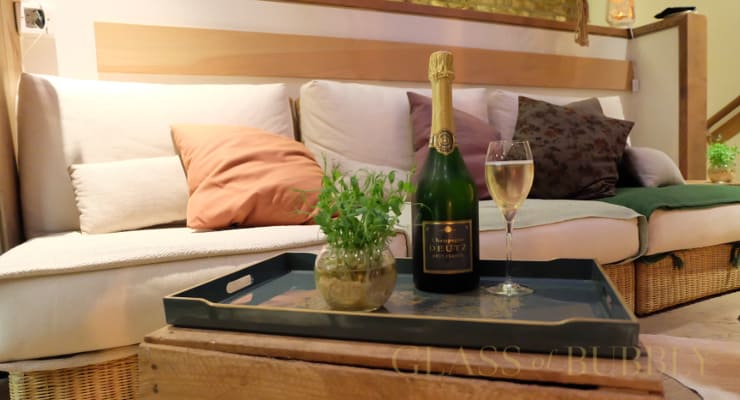 Brainchild of young restaurateur François Guerin and his Chef stepbrother Guillaume Dunos, La Ferme Primrose Hill, like its sister restaurant in Farringdon, presents a bistronomic food concept: it combines rustic bistro-style eating with the finest produce. The menu has been devised by Head Chef Guillaume and offers an ensemble of modern and classic French dishes. Guests can choose from three different menus:
Menu du Chef: a 4-course menu, rotating monthly
Menu du Marché': a quick, no-frills local market menu, changing weekly;
Menu de la Ferme: a selection of quintessentially French dishes and puddings, such as Escargot de Bourgogne- Burgundy Snails in Garlic Butter, Mini Burger de la Ferme – Duck Confit, Bun, Sweet Onion'and Croq Monsieur Forestier – Organic Bread, Béchamel, Mushrooms, Spinach and Goat Cheese.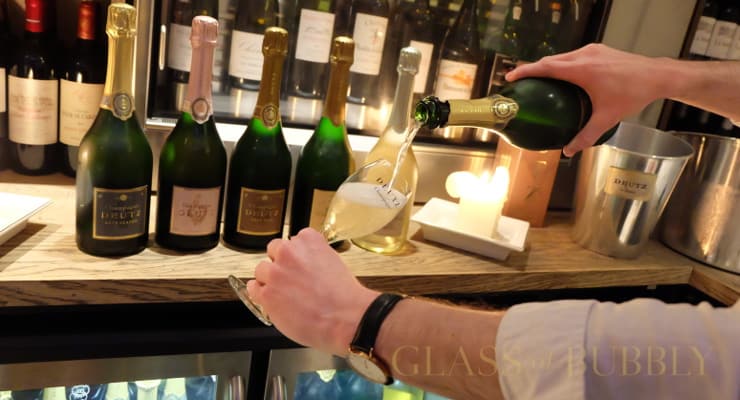 Every Saturday and Sunday, from 10am to 4pm, customers will be able to tuck in to 'Le Brunch de la Ferme', a selection of French-inspired Croq's, egg dishes and cakes, all prepared with the freshest ingredients. Dogs are also welcome!
Comments François Guerin: "We are thrilled about the opening of our second restaurant in such a renowned area as Primrose Hill. Our commitment has always been to select the finest ingredients from local producers as well as the best producers in France and to bring them to life in a seasonal menu which regularly presents new and exciting food concepts. With the new site we will be able to whet North West Londoners' appetite too and provide them with an authentic French dining experience but with a creative twist."
Christopher Walkey
Co-founder of Glass of Bubbly. Journalist and author focused on Champagne & Sparkling Wines and pairing them with foods.