London Launch of Champagne Castelnau Hors Catégorie Cuvée CCF 2067
The Hors Catégorie collection from Castelnau (meaning beyond/above categorisation) is named from the Champagne brands relationship with the Tour de France (they are the official Champagne) and the toughest mountain passes of this highly popular cycling race that is world famous and probably one of the most gruelling and most demanding in all of sports. The current release from Castelnau is the CCF 2067 that is named after Col de la Croix de Fer mountain pass at 2067 metres.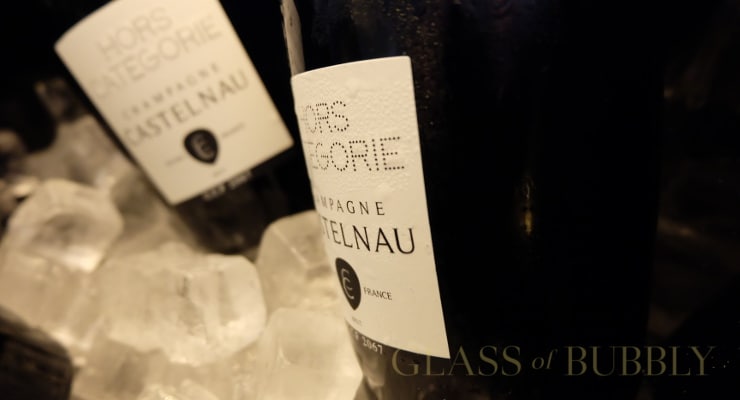 A wonderful evening was planned by Champagne Castelnau for the launch of the  CCF 2067 label at the newly refurbished Kettners bar in Soho London and within one of their luxury guest suites that are priced at just under £1,000 a night. A great suite (Jacobean Suite) with spacious rooms enable a crowd of Champagne professionals, media, PR, writers and more come over to discover Castelnau's new release and included a Champagne bottle and ice filled stand alone bath which many grabbed a selfie photo or two at – Who wouldn't be tempted!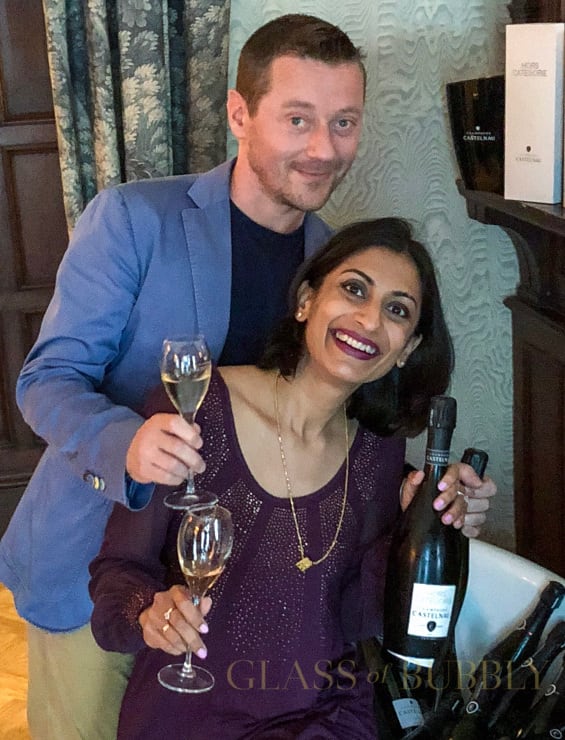 Christopher Walkey & Sumita Sarma
Pascal Prudhomme, MD of Champagne Castelnau was present on the evening to welcome all guests and to speak about the launch of the new label and what we can expect from Champagne Castelnau which is a brand that I am very fond of thanks to the time they give the wines to express themselves and thus offering that great brioche, buttery and yellow stone fruit flavour sensation.
Christopher Walkey
Co-founder of Glass of Bubbly. Journalist and author focused on Champagne & Sparkling Wines and pairing them with foods.