Prosecco and Amaretto Cocktail
Looking for a quick to prepare cocktail that combines Prosecco, Amaretto and some fresh fruits? Not every cocktail needs to be complicated and require you to hire in a professional mixologist, there are some that are simple yet fun and taste quite good too!
Prosecco & Amaretto Cocktail:
Ingredients
Chilled Prosecco
Amaretto
Fresh strawberries and blueberries
Fancy cocktail glasses
Twisted cocktail spoon
Recipe
Pour a tablespoon full of Amaretto into your cocktail glass
Chop some strawberries and place into the cocktail glass
If preferred, instead of strawberries, use some fresh blueberries
Take a bottle of Prosecco from your fridge and fill the cocktail glass with bubbles
Make sure you stir well the cocktail so to mix the flavours
"The added Amaretto gives a nice edge to the Prosecco flavours, though not overly complicated, and gives the tasting experience a classy edge. Make sure you stir well the Amaretto which likes to rest at the bottom of the glass!"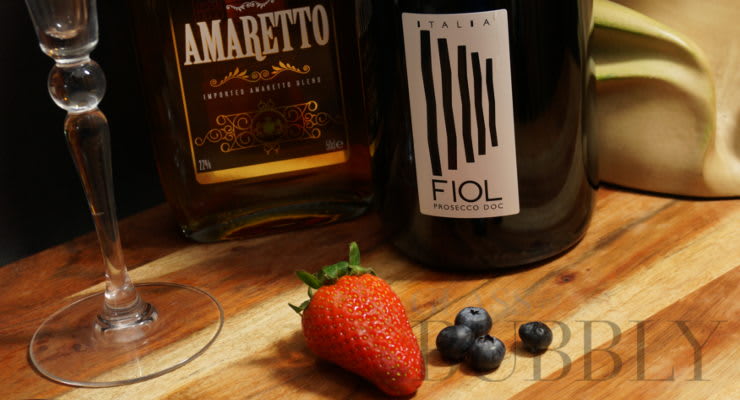 Thank you to Aldi Stores for providing the Amaretto.
The Prosecco used was Fiol Prosecco DOC which won a Silver Medal in the category of Light & Fruity at The World's Finest Glass of Bubbly Awards 2018.
Fiol Prosecco DOC: "Pleasing yellow and green apple and pear aromas. Extra dry so a touch sweeter, giving red and green pear flavours with a snap of dryness at the close."
Christopher Walkey
Co-founder of Glass of Bubbly. Journalist and author focused on Champagne & Sparkling Wines and pairing them with foods.