Prosecco Chocolate and a Glass of Prosecco!
'Bubbly and chocolate'… Oh No! I hear many wine folk scream and yell, though for many millions and millions of people who love to buy sparkling wines the combination of Champagne or Prosecco and chocolate holds a special and very tempting place within the category of their lives placed within hard to resist indulgence.
Champagne with strawberries and cream or chocolate I have been served at many venues, enjoyed Champagne during hearty meals including chocolate desserts and a welcome at many fine hotels will have included a bottle of chilled bubbly from Cremants to Cavas with fresh strawberries dipped in chocolate. So with the rise of Prosecco and many examples of Prosecco chocolate we decided to combine the two together to see how well that paired.
The Prosecco in this feature, La Vigna di Sarah, is from a young and vibrant brand in every sense being founded in 2010 and being led by Sarah Dei Tos who is an innovative and passionate winery owner within a beautiful setting on the hillside of the Col de Luna hill.
Back in 2017 I visited the winery and experienced the atmosphere, discovered what for me is a very re-freshening Prosecco label and involved myself in their famous moonlight harvest where picking takes place so to obtain lower grape temperatures. An experience made even more wonderful and certainly a bucket list occasion thanks to their amazing Larch wood cabins where you can stay the night overlooking the vineyards… A video I did can be viewed here:
So on to the chocolate and following a recent visit to a food show in London I picked up a contact with Love Cocoa who gave me samples of their chocolate named ' Prosecco' which contains natural Prosecco flavouring. A 'made in Great Britain with love' brand, gluten free and made with organic milk chocolate.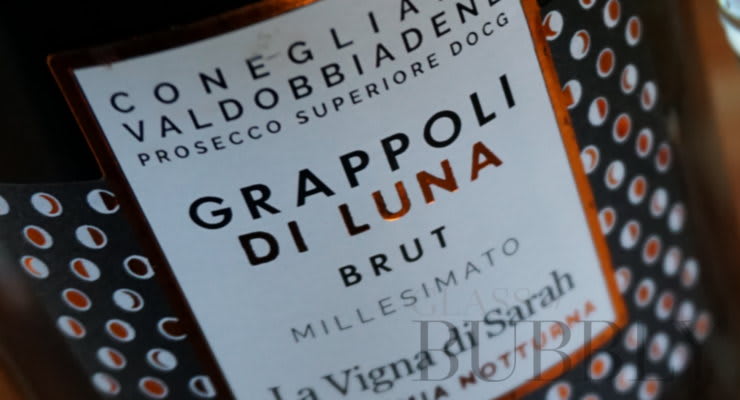 Prosecco La Vigna di Sarah Grappoli di Luna (bunches of the moonlight) Brut Millesimato 2017: "Green and yellow pear, citrus and white blossom on the nose. Crisp, touch dry with a citrus, lime, green fruit flavours. Worthy of a silver medal in the category of Sea Breeze from the 2018 The World's Finest Glass of Bubbly Awards."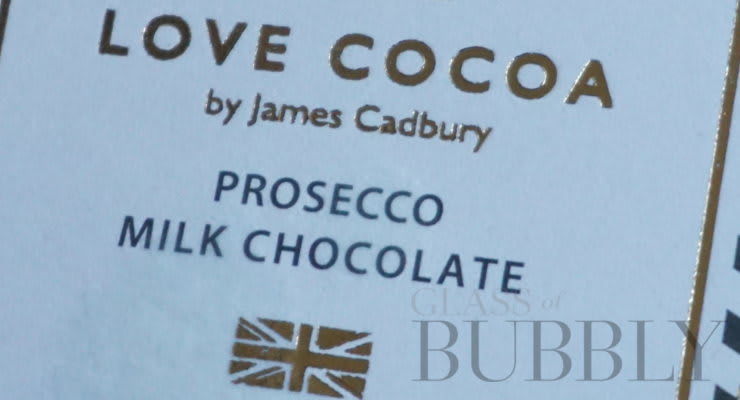 Love Cocoa 'Prosecco Milk Chocolate': "Milky and smooth. Can you taste the Prosecco is the question – Well just maybe in my mind where you have a light fruity / vanilla hint in the palate. A most enjoyable and more'ish chocolate with a 37% cocoa. It suggests enjoying with an 'ice cold glass of Prosecco'."
La Vigna di Sarah Prosecco & Love Cocoa 'Prosecco Milk Chocolate' paired: "Oh very nice I must say. A more or less complete neutralisation in the palate when paired, refreshening and leaving a hint of fresh green fruits in the length. The combination worked very well."
Christopher Walkey
Co-founder of Glass of Bubbly. Journalist and author focused on Champagne & Sparkling Wines and pairing them with foods.