Prosecco from Glera Bio grapes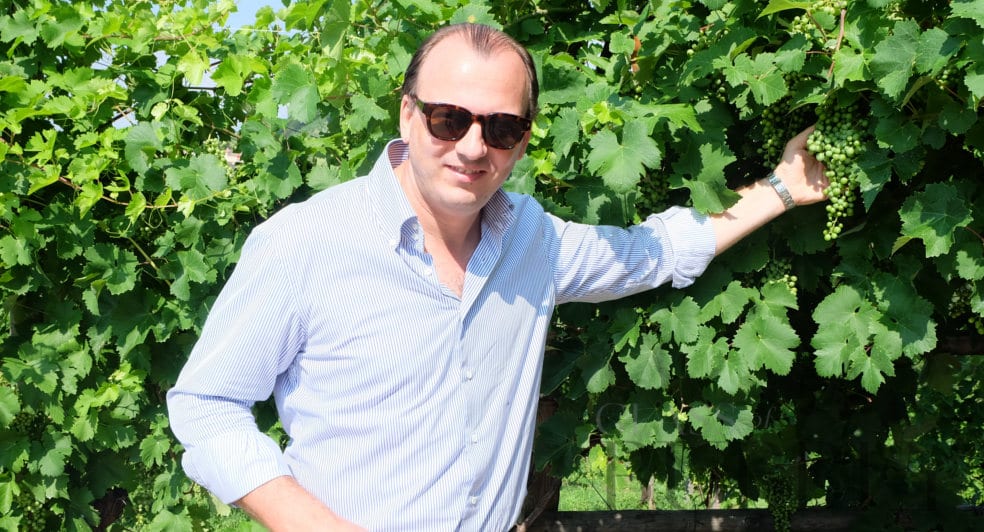 Just how much do us Brits love Prosecco – How about over 150 million bottles worth in 2018! Yes, Prosecco has a special place in the hearts of many across the country with sales figures last year showing that over 150 million bottles or if we look at glasses of Prosecco (average of 7 glass serving per bottle) we will have enjoyed over 1 billion!
Where does Prosecco come from? This famous wine region comes from classified zones within the northern part of Italy that offers some of the most wonderful wine tourism destinations with the vineyards stretching up to the Dolomite Mountains. If you fancy some romance and sparkling wines then Prosecco is very well placed to make your time one great party experience, the vineyards and wineries mostly being located in the Veneto region, of which Venice is the capital.
The Glera grape is the ingredient that makes Prosecco rock and gives this Italian sparkling wine its' ability to please drinkers with fresh fruity flavours primarily apples and pears. The production figures in total for the Prosecco region in 2018 was approximately 600 million bottles (UK enjoying 25% of this stock) of which the production is anything from 85% to 100% of the Glera grape.
I asked Stefano Ferrante, chief winemaker at Zonin, a question regarding his views on 'sustainability':
Q: What are you views and your efforts towards making wines which are sustainable?
"This is certainly a popular trend and in fashion now and rightly so. We are pleased to be making strong efforts in this category, the likes of us producing electrical energy from the sun and planting small forests shows our commitment and passion to this subject. We have a strong road map in our efforts for sustainability, in Tuscany we have a goal of only producing organic grapes. We work alongside other wine houses and food producers, it is a collective effort."
Many wineries in Prosecco are taking very seriously sustainability and producing wines which are biodiversity friendly (protection of soil, air and water). Whenever you meet Flavio Geretto (in title image) he is always as passionate about Villa Sandi's biodiversity efforts as he is in the quality of wines they produce. The fact that bio Glera grapes are becoming more and more popular tempted us to take a look at three such labels to decide whether we are losing anything in quality of flavours when trying to protect the environment at the same time:
Zonin Prosecco Bio Organic: "Zonin is a great example of fine wines from Italy and you can also explore a detailed sparkling wine / Prosecco range also. The winery is also focused on protecting the environment and expanding their range to be bio – Here we have their latest Prosecco using bio Glera grapes. A smooth and creamy taste sensation with subtle yet pleasing light fruity flavours, touch of honey/marzipan/floral/minerals. Tasted this label alongside a standard non-bio 'supermarket' DOC Prosecco and I'd say it outperformed it some way."
Villa Sandi Asolo Prosecco Superiore: "This wine producer provides a wide selection of fabulous Prosecco from each corner of the the region and they are also very focused on investing in biodiversity. This Prosecco from one of the fine regions, Asolo, is made from bio Glera grapes and shines through with a typical and more'ish taste. I have enjoyed a detailed tour of Asolo and the Prosecco flavours, you are simply missing nothing in quality with Villa Sandi here – A creamy yellow fruit nose. Soft yellow stone fruit flavours with hints of minerals, lemon zest and honeydew melon."
Valdo Bio Prosecco: "A light and refreshing taste from the DOC Prosecco. Not overly powerful on flavours, though a relaxing and crisp bite of floral, yellow apple and green pear aromas. Flavours are driven by subtle green fruits and yellow pear along with a touch of honey / minerals. A perfect aperitif sparkling wine that will lead you on to a nice hearty meal."
Christopher Walkey
Co-founder of Glass of Bubbly. Journalist and author focused on Champagne & Sparkling Wines and pairing them with foods.