Ready Made Sparkling Sangria From Gozy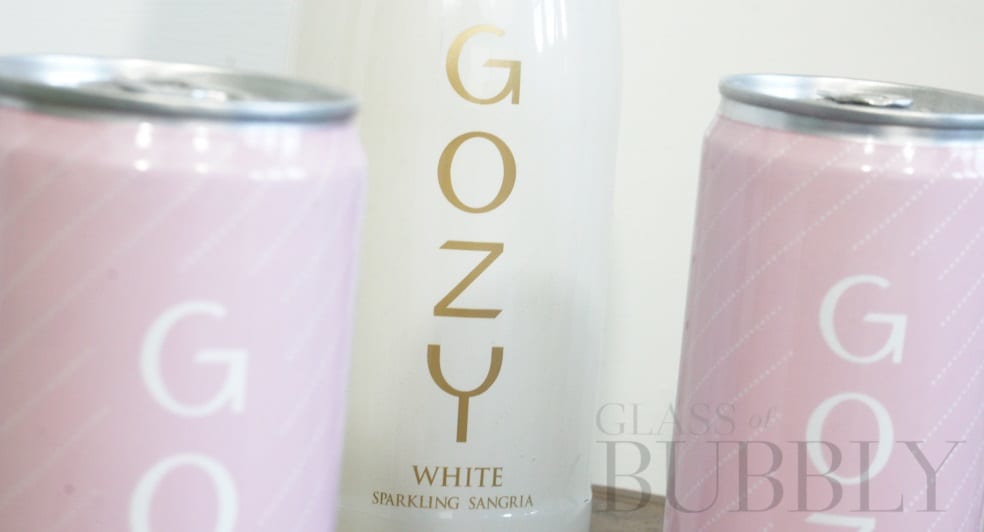 Wouldn't it be brilliant if you could enjoy a delicious Cocktail in a bottle or even a can?
Gozy has done just that with the Sangria Cocktail, the only thing you need to add is the fruit and that's the best part. The fruit you use is up to your tastes, but I'll give you some suggestions with each one in case you need a little inspiration.
Gozy has two different Sparkling Sangria's available, the Sparkling White Sangria and the Rose Sparkling Sangria, one comes in a bottle and the other in a can.
It's always an interesting topic of conversation when someone puts Sparkling Wine in a can, but in this case with the Sangria, I think it's a brilliant idea, Gozy aren't making Sparkling Wines that are going to be stored for years, these bottles or cans are meant to be drunk shortly after purchase, they have made drinking Sangria easier and quicker to enjoy.
The cans are easy to store in your fridge on a hot summers day and fast to open, you can drink it from the can or pour it into a glass, that would be my recommendation as then you can add in some fresh fruit to give it more of a visual appeal.
Gozy White Sparkling Sangria
Tasting Notes – "Lemonade aromas. Your mouth comes alive with fizzing bubbles, flavours then start to appear with soft orange and lemon zest."
Fruit I Would Recommend:
Green or Red Apples
A Wedge of Lemon
A Wedge of Orange
Overall Thoughts – "Although the aroma reminds me a lot of lemonade, it's not just an alcoholic lemonade, it's a zesty and zingy version of a Sangria that's easily drinkable, sweet but not overly and all the flavours are well rounded. This would be a great bottle to bring to a party."
Gozy Sparkling Rose Sangria
Tasting Notes – "Soft fruity red berries and a touch of spice on the aroma. What you get on the aroma is matched on the palate, soft fruity red berries and a little spiciness."
Fruit I Would Recommend:
Green or Red Apples
Strawberries
Raspberries
Cherries
Overall Thoughts – "A sparkling red berry Sangria is the best way to describe this drink, the hint of spiciness is a nice touch that keeps you wanting more, the fact that this Rose Sangria comes in a can makes it easy to have another one, but keeping it in the can means you can't add in any fruit to make it more visually appealing, but it would be great for a picnic!"
Oliver Walkey
Journalist focused on sharing Champagne and Sparkling Wine reviews and cocktails to the world.