Slovenian Sparkling Wines – Vinakoper and Vinakras Wineries
Vinakoper
Slovenian Istria, the Southern Coastal Wine Region has its own charm, its atmosphere and is characterized with numerous beauties which have all been excellently captured in the harmony of colour, taste and smell of the Vinakoper wines. From generation to generation, people in Istria have lived closely connected with the soil. They have created a precious legacy of wine culture. The development story of fresh and fruity sparkling wines red from Refosco and white from Malvasia varieties has been successful both for Vinakoper and for the entire wine growing region of Slovenian Istria, which, called the Region of Refosco, bears the name of its most typical ruby-coloured wine. Numerous local and international awards which Vinakoper winery has received recently, prove that the right path has been chosen.  After 70 years of nurturing and maintaining the tradition, Vinakoper is a story of success and good quality.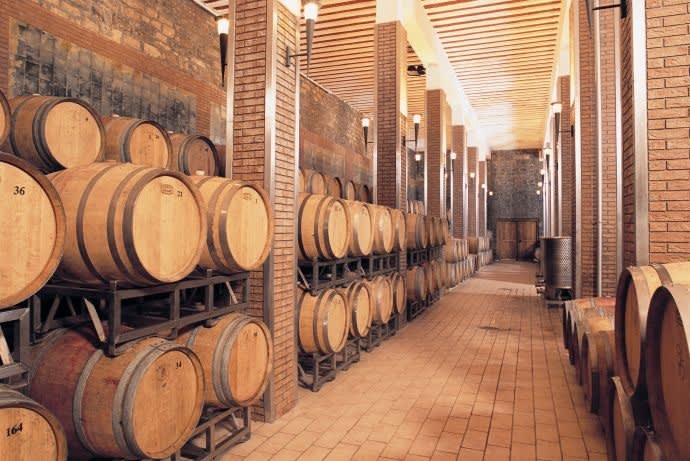 Vinakoper are producing six types of sparkling wines, characterized by their great fruitiness and fine freshness. Beautiful summer type wines. Capris Classic is a flagship sparkling wine by Method Champenoise, 100 % Chardonnay, at least 36 months sur-lies, elegantly fresh and incredibly dry. The hint of bitter almond on the finish shows off its gastronomic power. Capris Marine Sec a blend of Malvazija.
Chardonnay and Pinot Blanc is lively and fresh in taste, typical of the wine is a seductive and aromatic finish with a gentle aftertaste. Capris Refošk, by Method Charmat, is a very impressive deep ruby bubbly, with intense aromas of ripe dark berries and sour cherry. The elegant freshness of lively bubbles is joined by luscious fruitiness and smoothness. This sparkling wine won a Trophy in the Fruity & Floral category at The World's Finest Glass of Bubbly Awards 2017.
Vinakras
Vinakras Winery is a cooperative established in 1947, mostly with Terra Rossa vineyards on Karst Plateau and of Sežana Hills on Slovenian back side of Trieste and some areas on Brkini Hills side. Using a Method Charmat three types of sparkling wines are produced. Kraška Penina – Semi-Dry Karst Sparkling Wine is a peculiarity originated from the basic red wine Teran.
It is recognizable by its intense dark red colour, freshness and fruitiness, played with pleasant, tiny bubbles. Marble Sparkling Wine – Marmorna Penina is a blend of apple fruitiness and fullness of Vitovska Garganja joined is richness and texture of the Chardonnay with a refreshing taste and long aftertaste.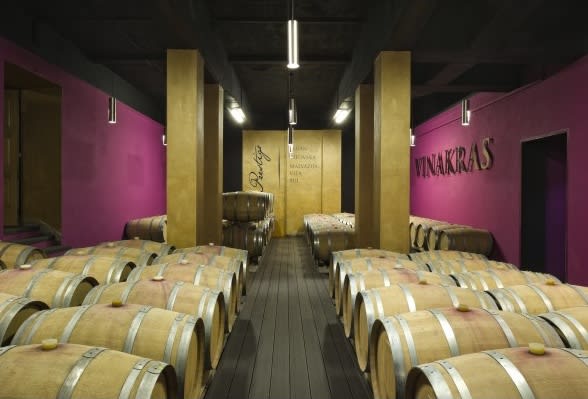 Vinakras Cellar
Sparkling Rose is always fascinated with its pink colour, reminiscent of the colour of the ripe peach. The smell is gentle and pleasant with aromas of mature cherry, strawberry and redcurrant. The taste is light and juicy. Vinakras sparkling wines already received a lot of interest and has won awards.
Written by: Prof.Dr.Marin Berovic, Chairman of The World's Finest Glass of Bubbly Awards.
Glass of Bubbly
Executive editor of news content for the website Please enjoy the articles that we share - We hope you find our love for Champagne & Sparkling Wines both interesting and educational.