Supermarket Fizz: Part 4 Co-op Champagne
Many of us love our supermarket selection of wines, many will be on offer, many promotions and the chance to usually be able to explore quite a varied selection from simple reds to fine Champagne. When it comes to fizz then supermarkets have really filled their socks with always unbeatable offers to tempt in shoppers and in recent years Champagne has been a big part of that temptation cycle.
Co-op, with over 15 different co-operative societies which operate over 4,000 outlets, certainly gives us the in the UK handy local shops to gather our weekly groceries as well as topping up our wine supplies and from varied industry trade tastings I have done recently I really must applaud two of their own brand labels from the Les Pionniers range. These Champagne have not only gathered industry awards, but also been named best non-vintage bubbly in the market by Which?
"This impressed our panel with its rich, complex flavour. They loved its biscuit and citrus flavours with a hint of nuttiness. Our experts said this elegant Champagne is refreshing and well-balanced." Quote from Which.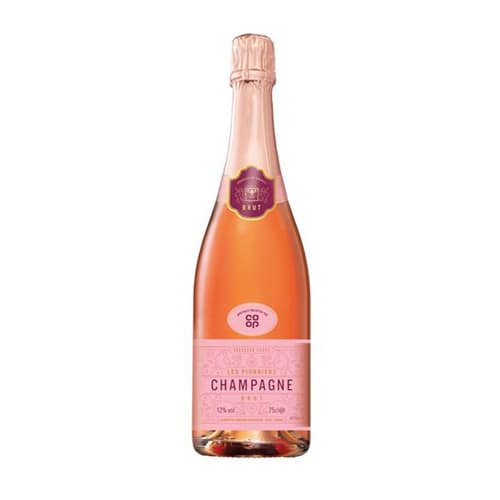 Champagne Les Pionniers Rosé Brut – £21.99
A blend of 60% Pinot Noir and 40% Chardonnay and just over the £20 mark for a rosé Champagne which isn't too bad in my eyes. The aromas are a wash of Summer berry fruits along with orange zesty notes. The flavours give once again good red and blackberry fruits with a good length and ideal to pair with the likes of fresh fruit desserts or enjoying as an aperitif.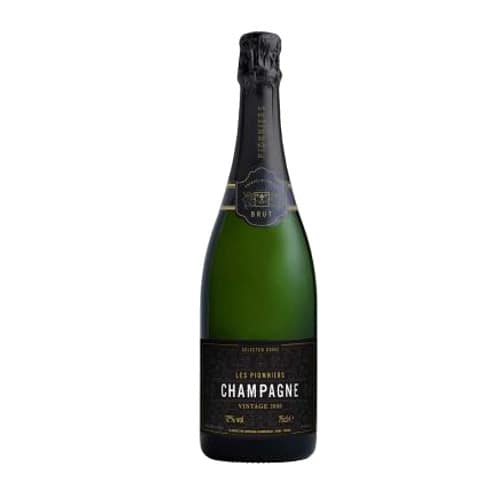 Champagne Les Pionniers Vintage 2008 – £25.99
Here is a great tasting Champagne and a real gem for its price point. Yes, I agree, it may be hard to pick up this lesser known label over a standard Moet or Veuve Clicquot Brut if they are on offer, but we are talking about taste quality here and not looks! This Champagne is a richly flavoured glass of wine with an orchestra of flavours competing with one another from the likes of vanilla, honey, pastry, apricot and orange zest. It is certainly a Champagne worthy to pair with fine foods.
Note: Both are made by Piper Heidsieck for the Co-op.
Christopher Walkey
Co-founder of Glass of Bubbly. Journalist and author focused on Champagne & Sparkling Wines and pairing them with foods.