Tomatin Legacy Whisky and Molvino DOCG Extra Dry Prosecco
Simple cocktails sometimes work very well, you want to jazz up an ordinary bottle of fizz in the fridge or wish to add something extra to give a further kick to that spirit. I was recently at a London launch event for Tomatin Distillery where I was able to taste through a selection of the whisky and one certain label I took a great liking to and that was their Legacy label. Here I tasted the Virgin Oak casks that enhanced the overall smooth, sweet and full of tropical, citrus, vanilla, fresh pine, herbs and smokey aromas and flavours.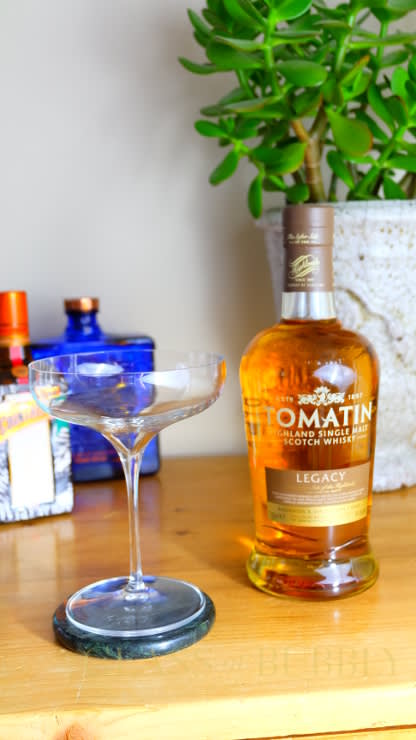 "When Tomatin Distillery was established in 1897, the isolated and idyllic setting of  Tomatin was almost perfect. However there wasn't a local workforce; the local inhabitants were scattered shepherds and cattle drovers. The company began a project of construction to accommodate its workforce. Since that time the distillery has been at the heart of the community and the community at the heart of the distillery. This legacy has continued and Tomatin remains one of the few distilleries to provide a home for its dedicated craftsmen." Tomatin Distillery.
So a simple cocktail:
Add a slice of lemon and a stick of rosemary to your glass.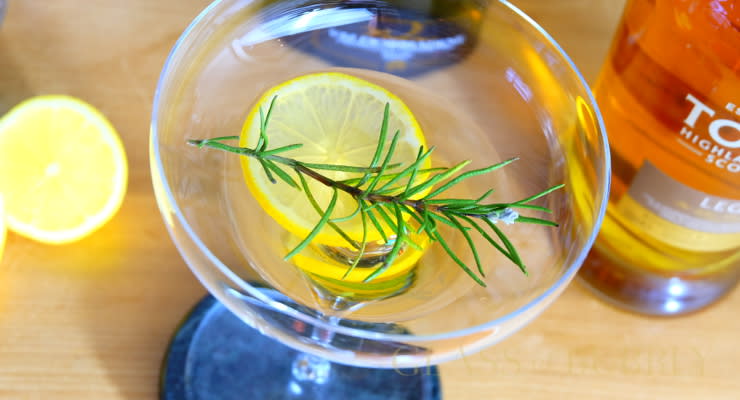 Add a shot of Tomatin Legacy whisky (add a splash of granulated sugar / cube of brown sugar if sweeter is preferred). Then pour in good quality fruity Prosecco ideally DOCG. Finish if desired with a quick squeeze of fresh lemon (can also add some honey to soften taste if preferred).
Cocktail ingredients: Shot of Tomatin Legacy whisky, slice or and squeeze of lemon, rosemary and Molvino Extra Dry DOCG Prosecco.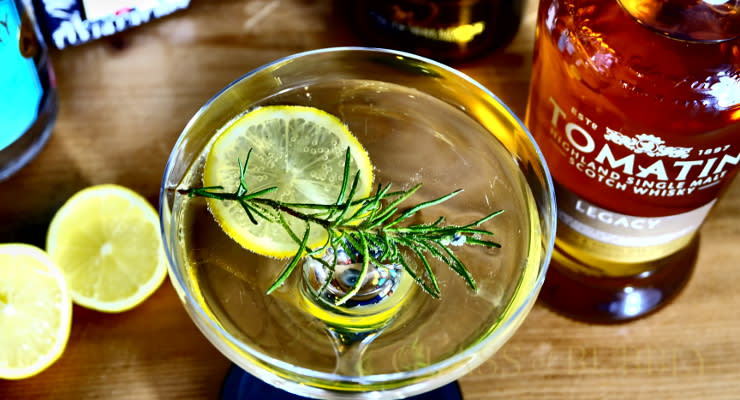 Whisky: Tomatin Legacy. Cask Type: Matured in a combination of Bourbon barrels and Virgin Oak casks. Strength: 43% alc./vol.
Prosecco: Molvino. DOCG Valdobbiadene Superiore Extra Dry.
Christopher Walkey
Co-founder of Glass of Bubbly. Journalist and author focused on Champagne & Sparkling Wines and pairing them with foods.