Villa-Sandi – OPERE SERENISSIMA BRUT 2013 – Silver Fruity & Floral
Congratulations to Villa-Sandi with their OPERE SERENISSIMA BRUT 2013 which received a silver medal at The World's Finest Glass of Bubbly awards 2017.
A panel of 36 top industry wine judges tasted all the entries for 2017 and were able to not only scores wines with medals, but also place them in to easy to understand categories such as Fruity & Floral: "A wine that is likely to show fruity flavours such as apples to red berry fruits and mixed with aromas of varied common flower petals such as rose and acacia."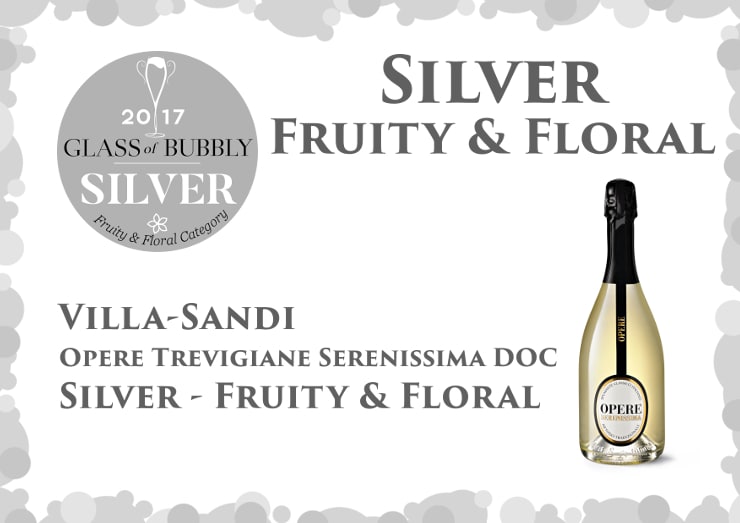 With a bright straw yellow colour and an intense fine and persistent perlage, this sparkling wine has aromas of ripe white fruits which give aromatic harmony and sweetness. A fragrant aroma of delicious bread crust and delicate flowery notes of small mountain flowers. It is fresh, dry with a soft, flavoursome and persistent finish.
Christopher Walkey
Co-founder of Glass of Bubbly. Journalist and author focused on Champagne & Sparkling Wines and pairing them with foods.