How To Make A Virus 7 Cocktail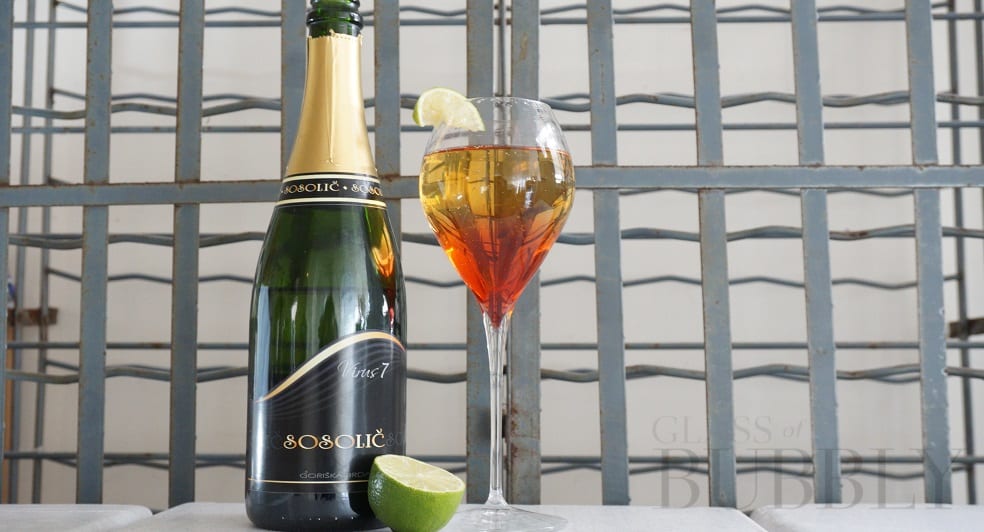 THIS IS YOUR EMERGENCY BROADCAST SYSTEM FOR ANYTHING CHAMPAGNE OR SPARKLING WINE RELATED, THIS IS NOT A TEST.
A Virus known as Virus 7, which was created in Slovenia has been reported to have been poured into wine glasses across the world.
Covering 10 Hectares, Vina Sosolič makes Red Wines, White Wines and one bottle of Sparkling Wine, they say their most well know wines all bear a similar name, Virus, they have three bottles of wine with the Virus name, a bottle of Red Wine called Virus 3, a bottle of White Wine called Virus 5 and a bottle of Sparkling Wine called Virus 7.
Virus 7 Tasting Notes – "Green fruits on the aroma. Grapefruit and soft citrus on the palate."
This Slovenian Sparkling Wine won a Silver Medal in the Spring Fling Category in The World's Finest Glass of Bubbly Awards 2019.
How To Make A Virus 7 Cocktail
Cocktail Tasting Notes
Aroma – "Fresh apples and lime aromas."
Taste – "Soft, sweet berry flavours mixed with apples and a hint of lime, it's a refreshing, light and fruity fizz Cocktail."
Oliver Walkey
Journalist focused on sharing Champagne and Sparkling Wine reviews and cocktails to the world.