Vinakoper – Capris Methode Classique – Silver Love or Hate
Congratulations to Vinakoper with their Capris Methode Classique which received a silver medal at The World's Finest Glass of Bubbly awards 2017.
A panel of 36 top industry wine judges tasted all the entries for 2017 and were able to not only scores wines with medals, but also place them in to easy to understand categories such as Love or Hate: "A stand out wine with a unique taste that someone will simply adore and others will not! A special wine which you just have to try at least once!"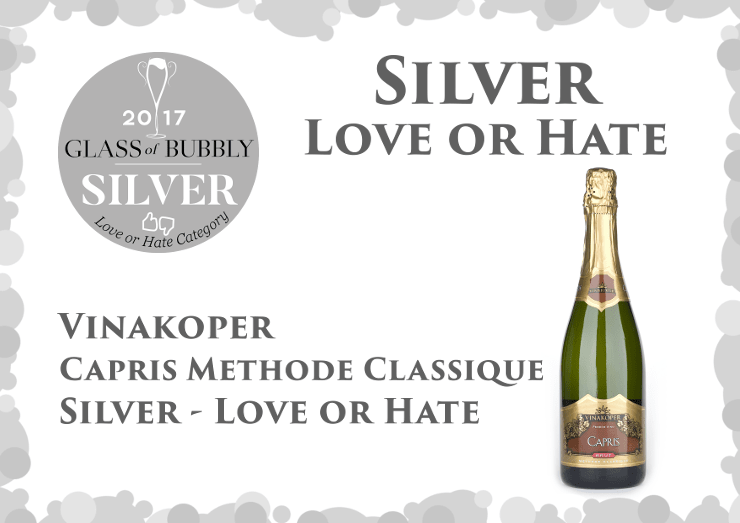 Rich golden yellow colour with aromas of fruit and honey. Structured, full-bodied and delicate at the same time. The aftertaste is elegantly fresh and incredibly dry. The hint of bitter almond on the finish shows off gastronomic power and pairs well with fresh seafood, pâté, pasta with truffles, lobster and white meat.
Christopher Walkey
Co-founder of Glass of Bubbly. Journalist and author focused on Champagne & Sparkling Wines and pairing them with foods.