Cheese Please Though with Champagne or English Fizz Medal Winning Wines?
Battle of the bubbles, English Fizz vs Champagne, sparkling wine and cheese parties and more have happened a great many times that these headlines are not really head turning anymore… But here we just wanted to put to battle two Gastronomic medal winning sparkling wines, Champagne vs English Sparkling Wine, with some fine soft cheese.
All three are somewhat our weakness in the Glass of Bubbly office and especially that we get many samples to taste and report on – The dreaded cheese sample through the post means that biscuits with tea/coffee is off for the day as we head out to the wine collection to pick out some fine pairing fizz to compliment it.
A classic combination and one that offers such a great variation that you can be playing fizz and cheese pairing for many years to come, from cheese that is soft to hard, creamy to blue, herbal to fruit and the bubbles the world can now offer us leaves us with a cork popping mountain of choice to climb.
So back from the of guilt and to pairing and tasting… So from our collection, we picked out two Gastronomic medal winning wines from our 2017 awards:
Gold Medal Winners Gastronomic:
Champagne Delavenne Pere & Fils – Grand Cru Brut Nature
Silver Medal Winners Gastronomic:
Halfpenny – Traditional Brut 2014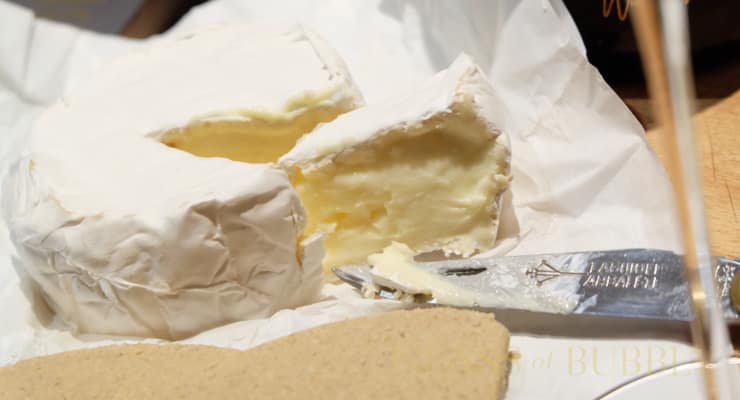 The all important cheese was:
Curds & Croust – The Truffler (Cornish Truffle Brie)
Biscuits:
Stockans 'Oatcakes'
The Champagne and truffle cheese balanced very well. The Delavenne Pere & Fils 'Grand Cru Brut Nature' has an immense crisp yet at the same time subtle flavours to include citrus, caramel and fruit which balanced so very well with the creamy cheese that had the kick of truffle – A very rich pairing. Very more'ish in both departments. The crackers chosen were the oatcakes from Stockan's to soak up a bit of the creamy and Champagne combination.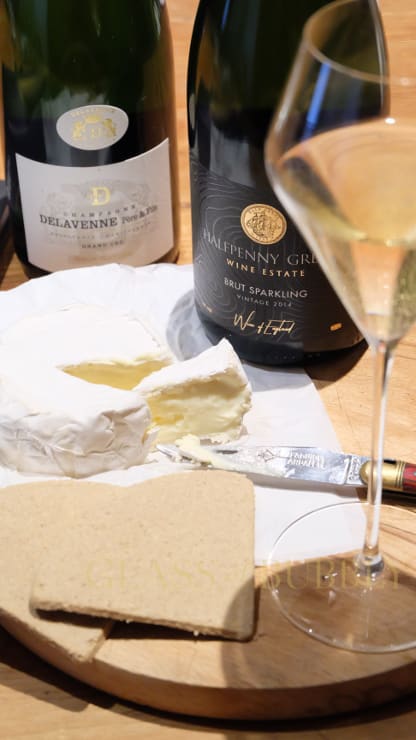 The English Sparkling Wine from Halfpenny offers an explosion of aromas to include spices, yellow apples, caramel, lemon zest and more. Flavours are amazing too in that it gives you crisp and refreshing orchard fruit, lemon meringue, baked apple and more. The combination with the cheese is great in that it brings out the citrus fruits offered by the wine and allows a smooth and creamy length in the mouth from the cheese.
So who wins? Well, we must say that the wines against each other on a vote out of three tasters, all 3 votes went for the Halfpenny and it's explosion of flavours, though the pairing factor went with the Champagne Delavenne Pere & Fils with all 3 votes in that it offered a better balance in order for the cheese to express itself. Not precisely a draw, Champagne won the day on food pairing, but English Sparkling Wine and the flavours being achieved are certainly winning another battle!
"I can certainly see why our panel of 36 worldwide judges picked these two wines as award winners for Gastronomy. Such a pleasure to enjoy the wines and see how they react to and compliment the cheese taste and palate experience." Eve Walkey – Editorial Director of Glass of Bubbly.
Christopher Walkey
Co-founder of Glass of Bubbly. Journalist and author focused on Champagne & Sparkling Wines and pairing them with foods.