Durello, the Sparkle of an Eternal Love
Some say true love is hard to find.
On the other hand, some say it may come as easily as love at first sight.
What about Romeo and Juliet? They definitely fell in love in a blink of an eye.
But what about the context where they lived? The families, the conflict to gain possession and impose their power on Verona.
It was certainly a turbulent background that doomed their love by a tragic destiny.
Probably the most heart-breaking love story of all time inspired William Shakespeare to pen the tragedy about two young star-crossed lovers.
Let's go back many centuries where it all began…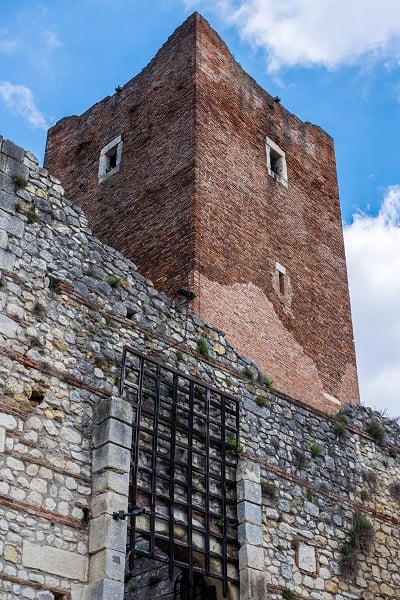 It's dark out there.
Weak lighting makes barely visible shadows of people walking along stony streets.
There are rumours of plots and feelings of hate. Sounds of swords and baleful glances. But there is a love, a consuming and devoted love.
A balcony illuminated by moonbeams. A graceful profile of a young woman appears, her passionate voice inflames the night: "O Romeo, Romeo! Wherefore art thou Romeo? Deny thy father and refuse thy name. Or, if thou will not, be but sworn my love, and I'll no longer be a Capulet."
In writing these words Shakespeare had probably heard about the Luigi da Porto's novel Historia novellamente ritrovata di due Nobili Amanti. The Italian author composed this manuscript of two noble lovers in his da Porto Barbaran Villa, situated in Montorso Vicentino in the province of Vicenza, taking inspiration from the view of the nearby castles belonging to Montecchi and Capuleti families in Montecchio Maggiore. These two medieval fortresses located in front of each other symbolized the rivalry between the clans well.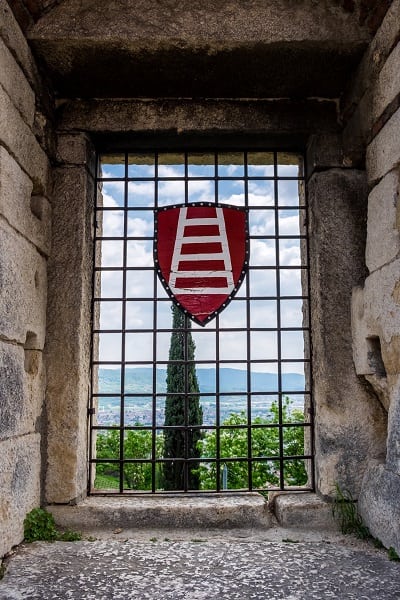 Walking along the winding paths to reach the castles and arriving at the top of the hills, it looks like time has stood still and something mysterious is about to happen.
Ravens flying over the looming tower defy you to not cross the threshold.
"Where am I?" you might wonder. Gusts of wiling wind break the silence and nothing more. "Am I back in the XIV century?"
Illusion or dream? Don't worry, right here a glass of wine can reawaken you bringing you back to the present day. It may dazzle you with its vivacious colour and perlage: it is Lessini Durello, a sparkling wine which you'll fall in love after the first sip just like a love potion.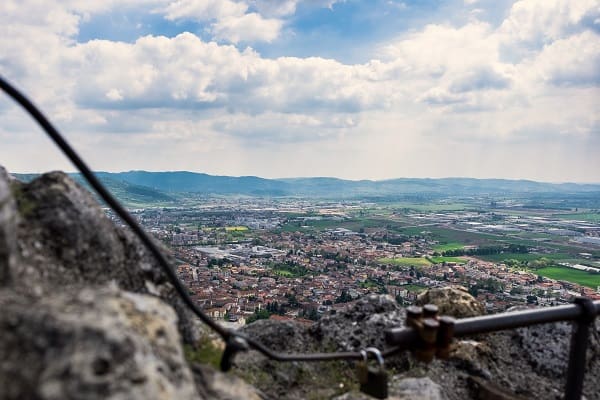 This vibrant fizz is produced throughout the province of Verona and Vicenza in Monti Lessini's high hills, characterized by a volcanic soil which gives the wine a great minerality.
Its unique freshness is also due to the indigenous grape, Durella, used to produce Lessini Durello. This ancient variety is particularly rich in malic acid, the acid mostly present in the apple fruit, which allows the wine to stand out for its zesty taste and to perfectly age maintaining unchanged all its features for a long time.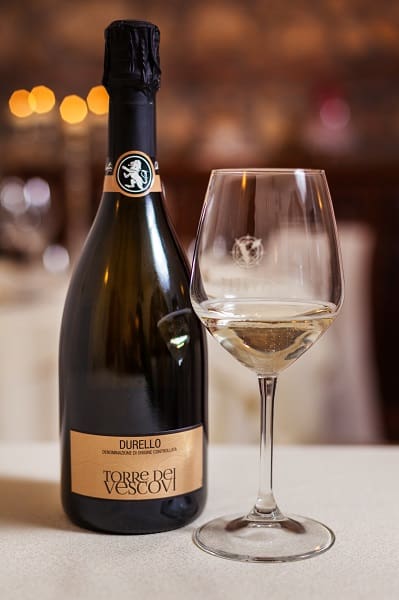 The Torre dei Vescovi Lessini Durello made by Colli Vicentini winery in Montecchio Maggiore in the province of Vicenza may be the perfect choice to celebrate Valentine's Day.
Crisp, lively and surprising it's obtained through a vinification in white in steel autoclaves, then the second fermentation takes place at low temperatures with selected yeasts in accordance with the Charmat Method.
Reminiscent of sea notes, papaya and plum. On the palate, it's utterly captivating and thanks to its bright perlage will add that sparkle between you and your lover.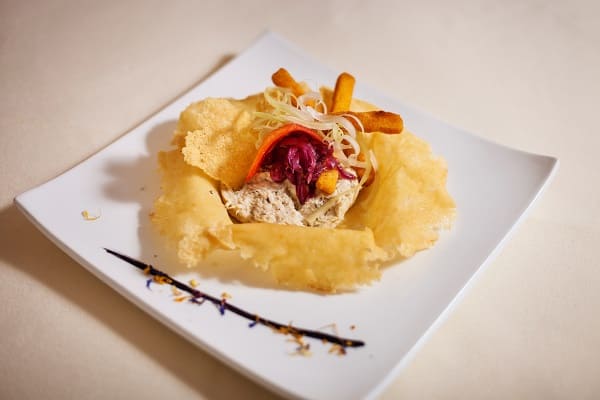 Spot-on for any occasion it charms the palate if paired with 'Baccalà alla vicentina', a local dish by Emanuele Vizzi, the Executive Chef of Castelli di Romeo e Giulietta restaurant.
It's a traditional second course prepared with stockfish, salty sardine, milk and Parmesan cheese.
The freshness of Lessini Durello perfectly balances the fat component of the dish creating a perfect match.
Maybe love is the most inexplicable thing in the world and everyone knows it's not so easy to find.
But you don't need witchcraft or a spell to enjoy it. Surely a glass of sparkling wine can help you to create the atmosphere and with a pinch of good luck, you may find Mr or Miss Right you have been dreaming about.
I'd like to wish those who are in love the best Valentine's Day ever.
For those of you who haven't found their soulmate yet, I would advise you to keep your eyes on the stars, it may come out of the blue and last forever.
Stefania Ruffo
Photo credit:  Tania Volobueva
Stefania Ruffo
Wine Educator at Università del Gusto, Wine Writer at Glass of Bubbly. Owner and Founder at Enjoyourwine. Find me on Twitter - @enjoyourwine