Wine, Dine & Coffee too thanks to Liola and Produttori del Gavi
Sparkling Wine Coffee? Well, that is more or less what we have here and from the brand Liola who are the only roasting company in the world to produce a variety of coffee which include the grapes produced to make wines. From Chardonnay grapes to Cabernet, this brand will enable you to enjoy your coffee with a hint of grape flavours and they have recently gone deeper into the world of combining coffee and wines by building relationships with wineries to produce both their own coffee brand and also 'wine flour' for cooking.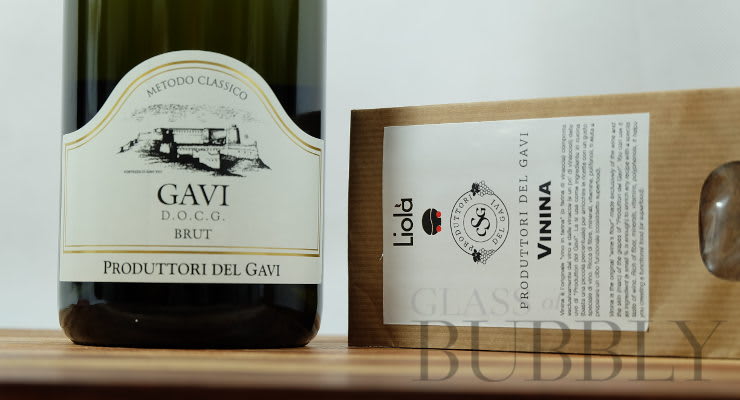 The winery Produttori de Gavi (from the Piedmont region) who produce a selection of wines both still and sparkling sent us some wines to taste and review so we decided to put the whole Liola concept to the test: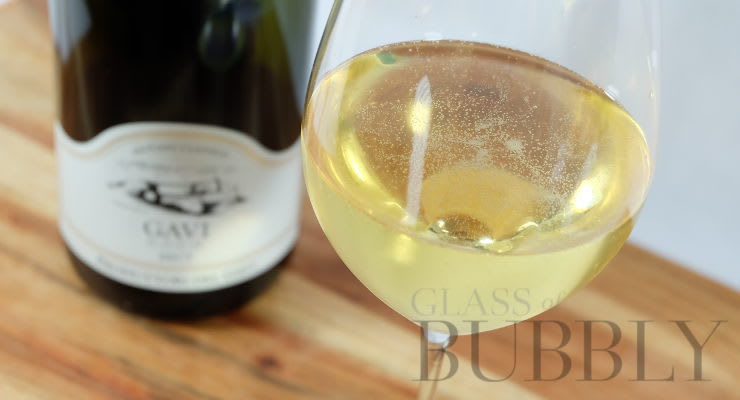 Gavi DOCG Traditional Method Sparkling Wine (2017): "Make sure you give this wine a little time in the glass to breathe as it will perform better. An orchard fruit, touch caramel, yeasty nose. Taste is initially dry and closed then gives way to nutty, spices, gooseberry, citrus flavours that then calms in to dry citrus and savoury in length. Certainly, a wine to pair with foods."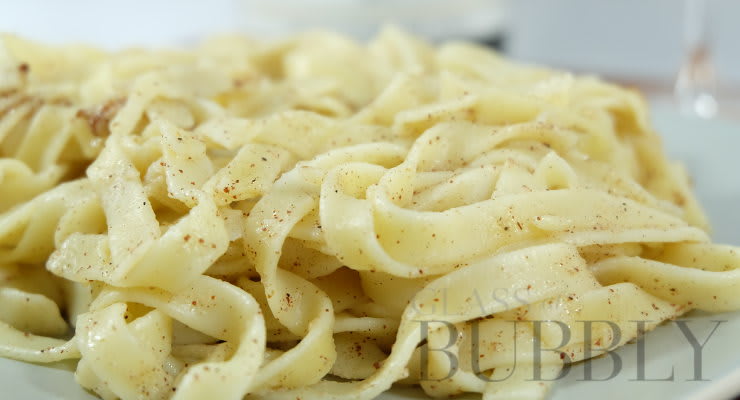 Pasta and Produttori del Gavi Vinina from Liola (wine flour): "Cooked pasta that is then fried with olive oil and a sprinkling of the Vinina (giving the Vinina a chance to soak in the moisture). Simple dish to prepare yet this showcased the idea behind the 'wine flour' concept. The dish had hints of grape flavours that certainly reminded you of the wine, though of course nothing like the real deal, ie the wine itself, you are nonetheless gently thrown some of the Gavi characters whilst enjoying the pasta dish."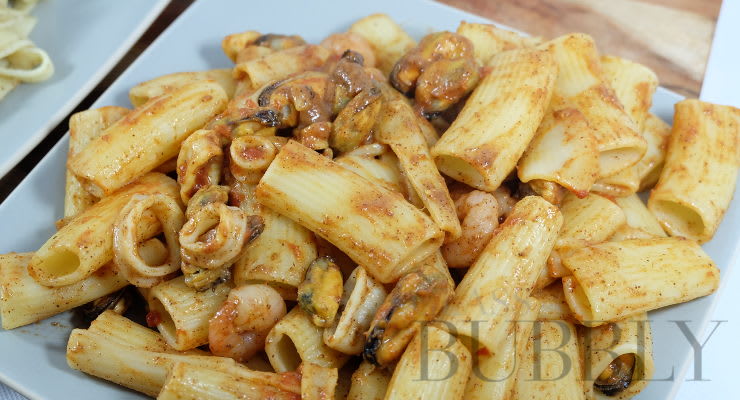 Pasta, fresh seafood mix and Produttori del Gavi Vinina from Liola (wine flour): "Cooked pasta then fried with the fish and the Vinina. Slightly harder to identify the 'wine flour' in this dish though it is there in the distance. A fresh dish that the complement of the grape flavouring from the Gavi winery makes a nice addition and gives you a worthy reason to enjoy a glass of the Gavi DOCG Traditional Method Sparkling Wine whilst you dine… "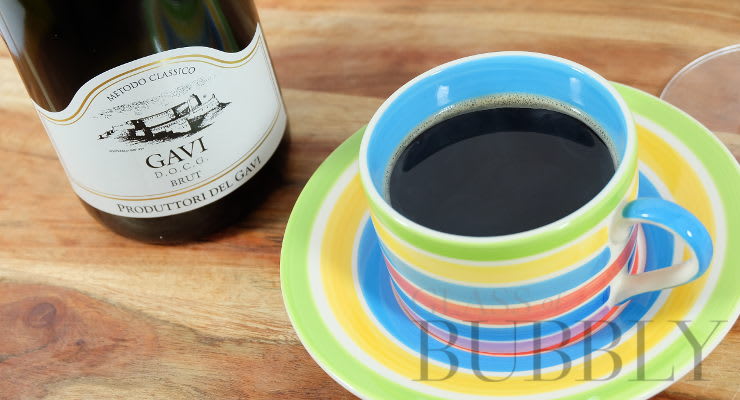 Liola coffee 'Produttori del Gavi: "For many, a fine meal would not be concluded without a decent coffee and keeping in the theme of Produttori del Gavi we have Liola coffee made with the grapes and skins from the winery itself. You can certainly embrace fine coffee flavours (they are roasted in-house) with the Gavi wine also expressing itself. It is not just a 'novelty concept', though imagine just how popular Liola would be if 'Prosecco' or 'Champagne' granted them permission to use their names, instead, it is a clever and worthy idea that sees you able to find coffee and the winery's character too."
Christopher Walkey
Co-founder of Glass of Bubbly. Journalist and author focused on Champagne & Sparkling Wines and pairing them with foods.